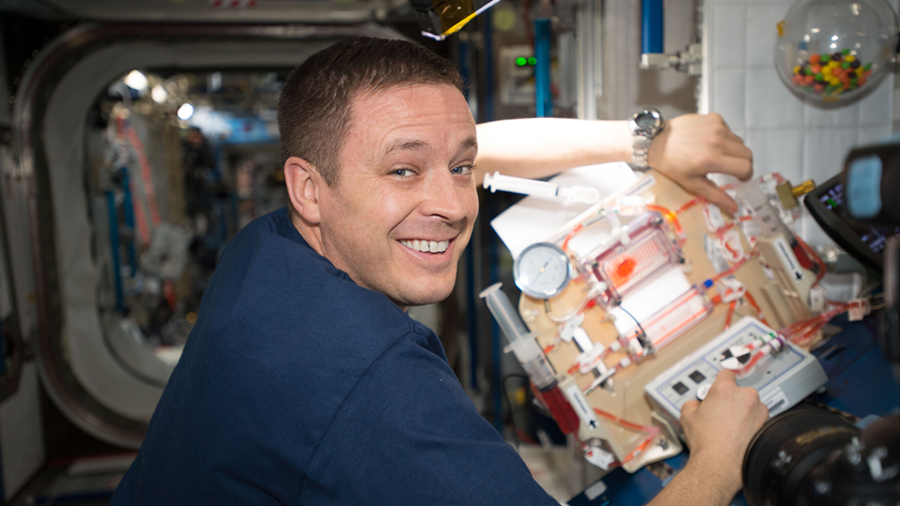 Expedition 52 worked throughout Thursday installing new science gear to improve the research capabilities of the International Space Station. A cargo craft is also being loaded with trash and obsolete gear for disposal next week.
New network connections were installed on the main window of the Destiny lab module today. Flight Engineer Jack Fischer installed new equipment in the Window Observational Research Facility, or WORF, which hosts a variety of Earth sensing payloads to study the planet through a large window on the bottom of the Destiny Laboratory.
Peggy Whitson of NASA installed a carbon dioxide controller inside an incubator. The incubator is part of the Space Automated Bioproduct Lab (SABL) located in Destiny. SABL enables space research that provides insights benefiting pharmaceutical, biotechnology and agricultural industries.
Commander Fyodor Yurchikhin is getting the Russian Progress 66 (66P) cargo craft ready to take out the trash next week. The 66P will undock July 20 from the Pirs docking compartment packed with old and discarded items and burn up harmlessly over the Pacific Ocean.
---
Get weekly video highlights at: http://jscfeatures.jsc.nasa.gov/videoupdate/