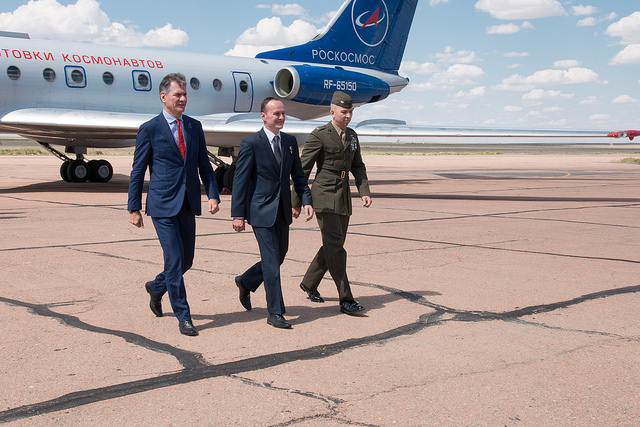 Aboard the International Space Station, Expedition 52 astronauts furthered investigative data for NASA's Human Research Program, collecting in-flight data and blood and urine samples over the weekend.
Today, the crew will take additional samples for the Biochem Profile, Repository and Cardio Ox investigations. An ultrasound was also used for the Cardio Ox study, which seeks to determine whether biological markers of oxidative and inflammatory stress are elevated during and after spaceflight, and whether this could result in an increased, long-term risk of the hardening of the arteries for space-faring explorers.
Also on tap is the Mag 3D cell culturing experiment. The crew will fixate the BioCells and insert them into the Minus Eighty Degree Celsius Laboratory Freezer for ISS (MELFI). The orbiting laboratory provides a way to manipulate and culture cells in 2D and 3D in space and on the ground, which can help isolate the effects of gravity in experiments and enable biological research previously deemed unfeasible in space.
The next crew to lift off to the International Space Station has arrived at its launch site at the Baikonur Cosmodrome in Kazakhstan. The experienced space travelers from Roscosmos, NASA and ESA (European Space Agency) are due to blast off inside the Soyuz MS-05 spacecraft July 28 for a six-hour ride to the space station's Rassvet module. Cosmonaut Sergey Ryazanskiy, with astronauts Randy Bresnik and Paolo Nespoli, are scheduled to live and work in space until mid-December.
---
Get weekly video highlights at: http://jscfeatures.jsc.nasa.gov/videoupdate/