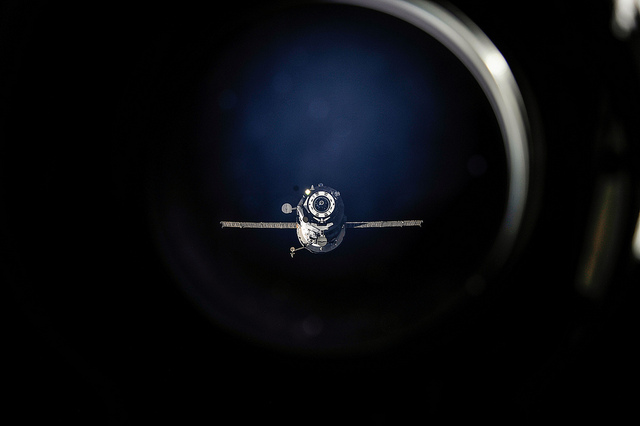 The unpiloted Russian Progress 66 cargo craft departed the International Space Station today after a five-month stay. Loaded with trash and other items no longer needed by the Expedition 52 crew, the Progress automatically undocked from the Pirs Docking Compartment on the Earth-facing side of the Russian segment of the complex at 1:46 p.m. EDT. With its mission completed, the cargo craft, which first arrived at the complex on Feb. 24, used its engines to conduct a separation maneuver, allowing it to move to a safe distance away from the station.  
The Progress' engines will execute a deorbit burn at 4:58 p.m. to enable it to drop out of orbit for its entry back to Earth where it will burn up harmlessly in the atmosphere over the Pacific Ocean.  
The next Russian Progress resupply ship is scheduled to launch to the station in mid-October.
---
Get weekly video highlights at: http://jscfeatures.jsc.nasa.gov/videoupdate/