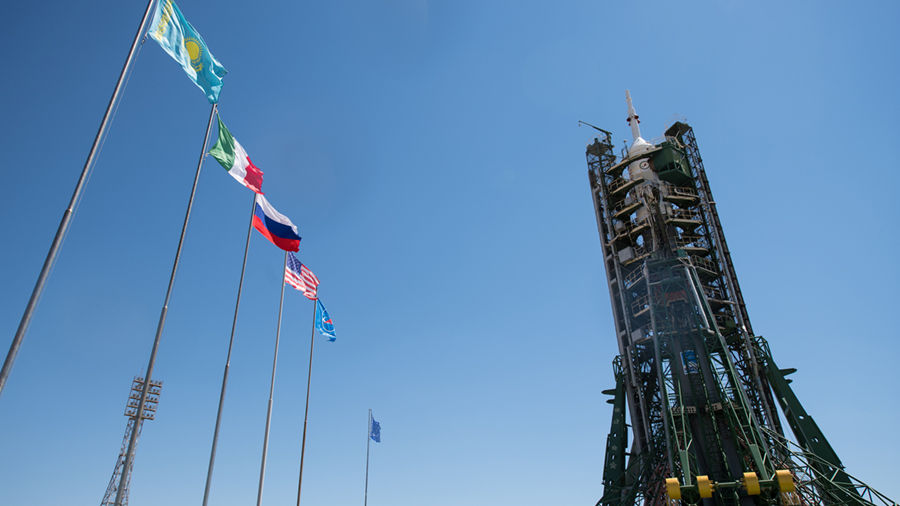 It is less than one day before three new International Space Station crew members start a 4-1/2 month mission in space. The trio from Russia, United States and Italy will launch aboard the Soyuz MS-05 spacecraft Friday at 11:41 a.m. EDT from the Baikonur Cosmodrome in Kazakhstan.
Cosmonaut Sergey Ryazanskiy and astronauts Randy Bresnik and Paolo Nespoli will dock to the Rassvet module having left Earth just six hours and 19 minutes earlier. After pressure checks the hatches will open and the crew will fly into their new home. They will join their Expedition 52 crewmates Commander Fyodor Yurchikhin and Flight Engineers Peggy Whitson and Jack Fischer.
Meanwhile, space research continues apace as scientists on the ground and the crew observe microgravity's effects on humans, plants and animals. Research on the station also runs the gamut of physics, technology, earth observations and more, benefitting life on Earth and future crews in space.
All three crew members orbiting Earth today once again explored a lower body suit that has the potential to reverse the headward flow of body fluids in space. Whitson then studied new methods to manage liquid and gas mixtures on spacecraft life support systems. Fischer began setting up gear for an upcoming Japanese plant experiment.
---
Get weekly video highlights at: http://jscfeatures.jsc.nasa.gov/videoupdate/