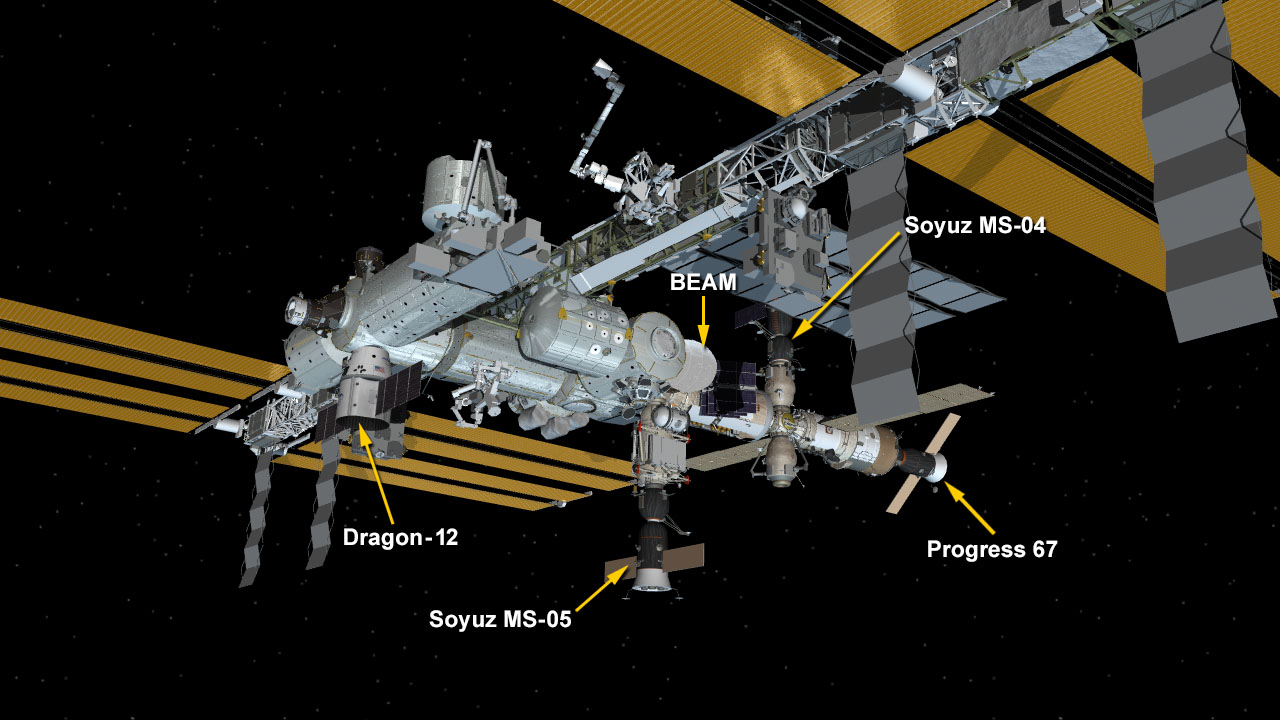 The SpaceX Dragon cargo spacecraft was berthed to the Harmony module of the International Space Station at 9:07 a.m. EDT. The hatch between the newly arrived spacecraft and the Harmony module of the space station is scheduled to be opened as soon as later today.
CRS-12 is scheduled to deliver more than 6,400 pounds of supplies and payloads to the station, including a sweet treat for the astronauts: ice cream. The small cups of chocolate, vanilla and birthday cake-flavored ice cream are arriving in freezers that will be reloaded with research samples for return to Earth when the Dragon spacecraft departs the station mid-September.
For more information about the SpaceX CRS-12 mission, visit www.nasa.gov/spacex. Join the conversation on Twitter by following @Space_Station.
---
Get weekly video highlights at: http://jscfeatures.jsc.nasa.gov/videoupdate/