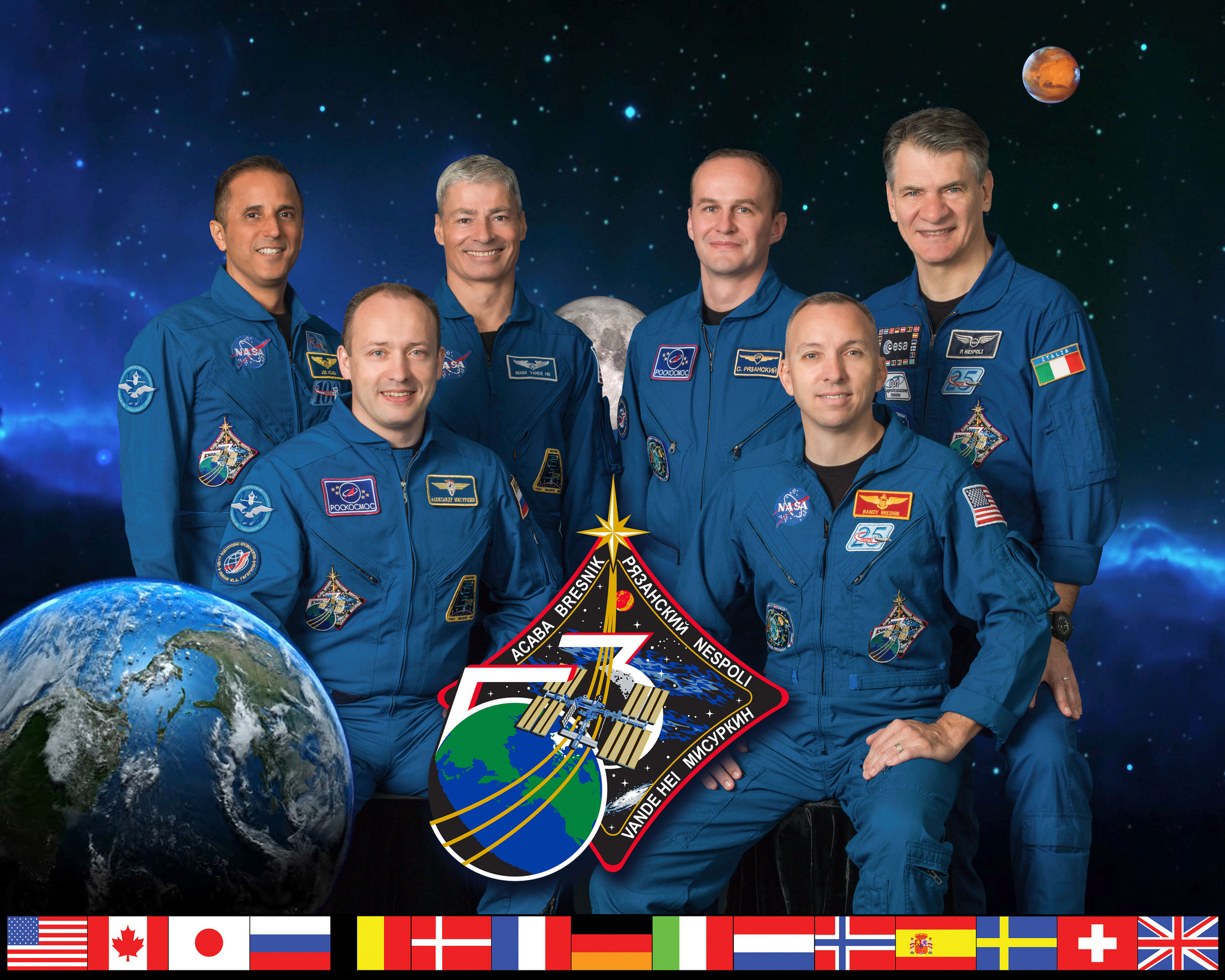 Three new crew members have arrived to the International Space Station. The hatches on the space station and Soyuz MS-06 opened at 1:08 a.m. EDT, marking the arrival to the orbiting laboratory for Expedition 53-54 Flight Engineers Mark Vande Hei and Joe Acaba of NASA and Alexander Misurkin of Roscosmos.
Expedition 53 Commander Randy Bresnik of NASA and Flight Engineers Sergey Ryazanskiy of Roscosmos and Paolo Nespoli of the ESA (European Space Agency) welcomed the new crew members aboard their orbital home.
Momentarily, the crew will speak to their family and friends from Baikonur in a welcoming ceremony that will air live on NASA TV.
The crew will support more than 250 experiments in biology, biotechnology, physical science and Earth science — research that impacts life on Earth.
Bresnik, Ryazanskiy and Nespoli are scheduled to remain aboard the station until December and Vande Hei, Acaba and Misurkin are scheduled to return in February 2018.
You can follow the crew's activities and experiences in space on social media:
Follow space station activities via Twitter, Facebook, and Instagram and research via @ISS_Research.
Follow Mark Vande Hei on Twitter via @astro_sabot.
Follow Joe Acaba on Twitter via @astroacaba.
NASA astronaut Randy Bresnik is posting to Twitter via @astrokomrade, Facebook, and Instagram.
Follow Paolo Nespoli of ESA on Twitter and Sergey Ryazanskiy of Roscosmos is on Twitter and Facebook.
---
Get weekly video highlights at: http://jscfeatures.jsc.nasa.gov/videoupdate/