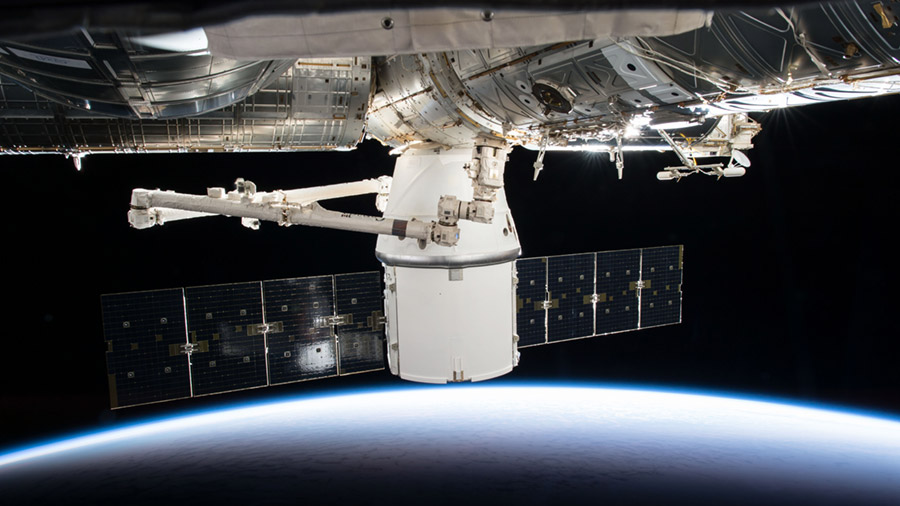 NASA Television coverage of the departure of the SpaceX Dragon spacecraft from the International Space Station is set to begin early Sunday morning, Sept. 17 at 4:30 a.m. EDT. Watch the spacecraft departure live at http://www.nasa.gov/live
Dragon has been loaded with more than 3,800 pounds of cargo and research to be returned to Earth and its internal hatch closed. The spacecraft is targeted for release at 4:40 a.m.
Dragon launched to the space station Aug. 14 from Launch Complex 39A at NASA's Kennedy Space Center in Florida carrying more than 6,400 pounds of supplies and cargo on SpaceX's twelfth commercial resupply mission to the station for NASA.
Get breaking news, images, videos and features from the station on social media at:
https://www.facebook.com/ISS
http://instagram.com/iss
http://www.twitter.com/Space_Station
---
Get weekly video highlights at: http://jscfeatures.jsc.nasa.gov/videoupdate/