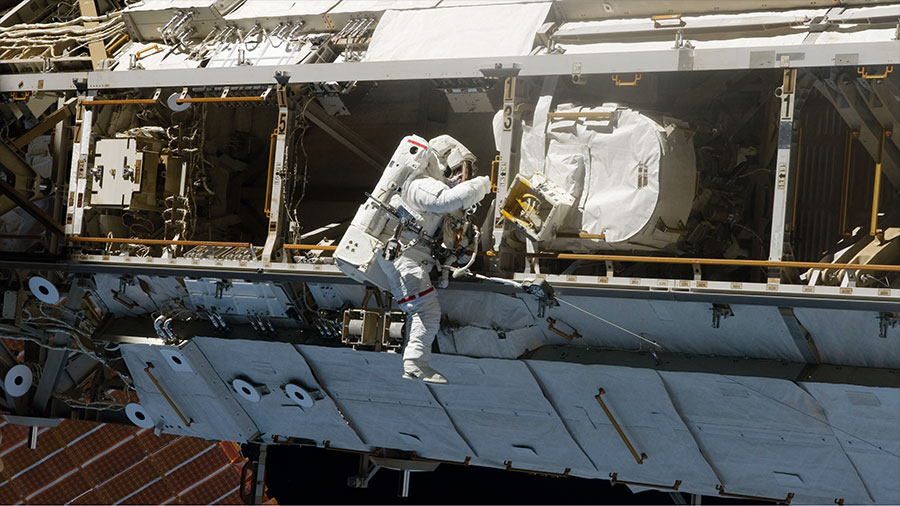 The Expedition 53 crew is getting ready for a trio of spacewalks next month while helping scientists understand what living in space does to the human body.
NASA astronauts Randy Bresnik and Mark Vande Hei trained for a spacewalk emergency today wearing virtual reality gear. The spacewalkers practiced maneuvering specialized jet packs attached to their spacesuits in the unlikely event they become untethered from the station.
The duo will go on a pair of spacewalks on Oct. 5 and 10. NASA astronaut Joe Acaba will join Bresnik Oct. 18 for the third and final spacewalk. The three spacewalkers will replace and lubricate one of two end effectors on the tip of the Canadarm2 robotic arm. They will also replace a pair of cameras located on the station's truss structure.
More muscle and bone research continued today as cosmonaut Sergey Ryazanskiy joined Italian astronaut Paolo Nespoli for the Sarcolab-3 study. The research observes leg muscle and tendon changes caused by microgravity using an ultrasound scan and other sensors during an exercise session. Bresnik collected his breath sample to help document any bone marrow and blood cell changes his body may be experiencing in space.
---
Get weekly video highlights at: http://jscfeatures.jsc.nasa.gov/videoupdate/