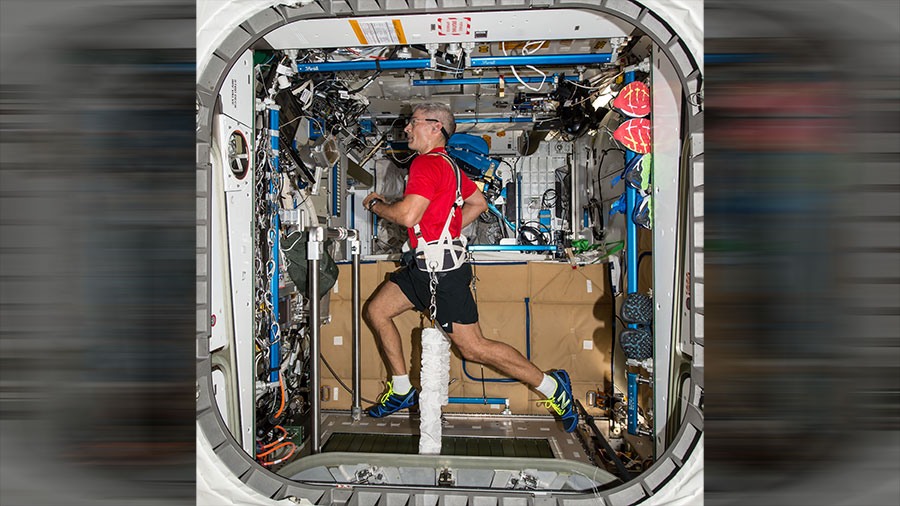 The International Space Station is once again providing a platform to test the growth of cabbage and lettuce for future human consumption in space. Aside from today's botany set up, the Expedition 53 crew also explored how living in space affects the human physiology.
NASA astronaut Joe Acaba began setting up hardware for the Veggie-3 experiment Tuesday morning to grow a variety of lettuce and cabbage. Scientists are studying how plants grow in space to learn how to sustain future crews as NASA plans longer missions farther out in space.
Acaba also joined European Space Agency astronaut Paolo Nespoli collecting blood and urine samples for a pair of biomedical experiments. The long-running Biochemical Profile and Repository studies are documenting the various changes the human body experiences during a long-term space mission.
Commander Randy Bresnik continued gathering spacewalk equipment with Flight Engineer Mark Vande Hei ahead of an Oct. 5 spacewalk. The pair also checked out their emergency jet packs and sized their spacesuits. This will be the first of three spacewalks in October to replace a latching end effector on the tip of the Canadarm2 and replace a pair of external cameras.
---
Get weekly video highlights at: http://jscfeatures.jsc.nasa.gov/videoupdate/