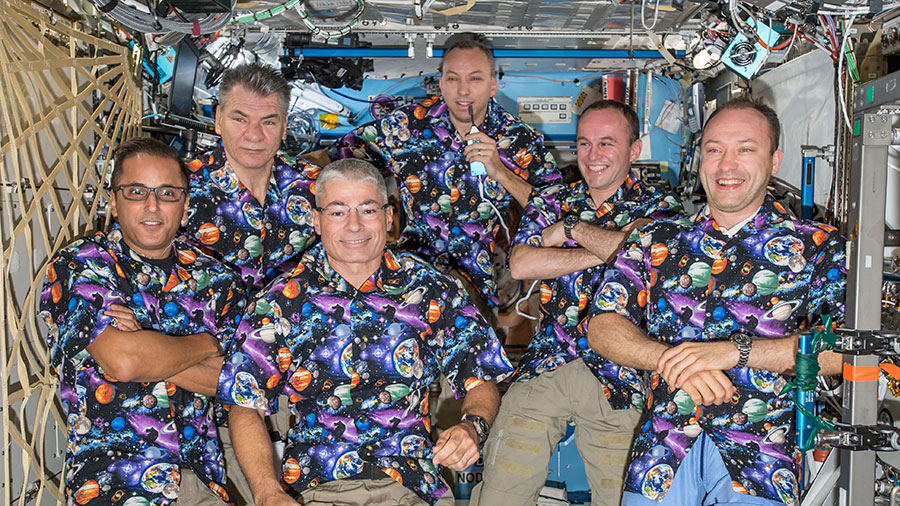 Sensors are being installed today in the International Space Station to detect neutron radiation. The crew is also setting up a botany study, conducting human research and getting ready for next week's spacewalk.
Cosmonaut Sergey Ryazanskiy handed over a set of radiation sensors to NASA astronaut Joe Acaba today. Acaba then installed the sensors in the station's U.S. segment to measure only the neutron radiation levels the orbital lab is exposed to. The data from the Radi-N2 study will help scientists understand the exposure risk to crew members and develop advanced protective measures.
Acaba also continued installing hardware for the Veggie-3 experiment to get the station ready for a new crop of lettuce and cabbage. Flight Engineer Mark Vande Hei strapped himself into the station's exercise bike for the VO2max experiment that observes physical exertion during a space mission.
A pair of spacewalkers took a look at the procedures they will use Oct. 5 to replace a latching end effector at the tip of the Canadarm2. Vande Hei will join Commander Randy Bresnik for that spacewalk and a second planned for Oct. 10. Acaba will join Bresnik for a third spacewalk set for Oct. 18.
---
Get weekly video highlights at: http://jscfeatures.jsc.nasa.gov/videoupdate/