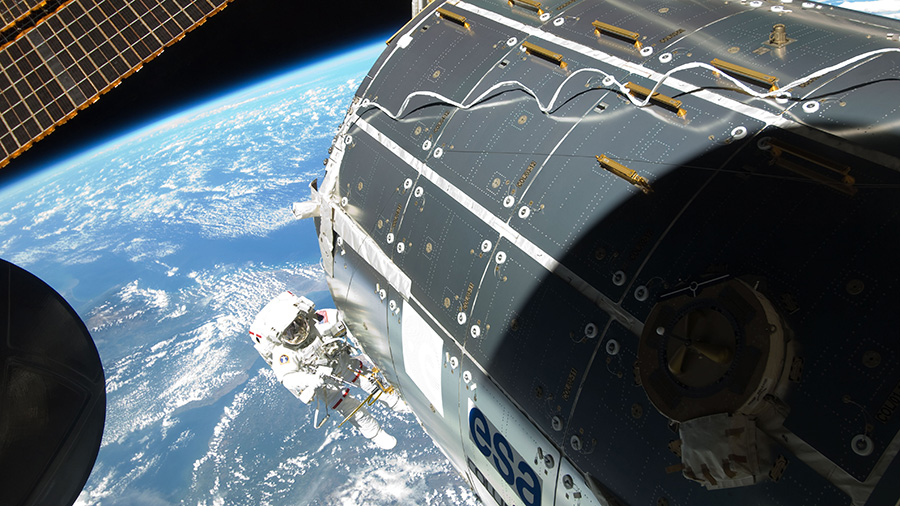 International Space Station managers and spacewalk experts will talk next week about a series of three spacewalks taking place in October. NASA TV will broadcast a briefing Monday at 2 p.m. EDT to describe the spacewalk activities planned for Oct.5, 10 and 18.
Commander Randy Bresnik will lead all three spacewalks partnering with NASA astronauts Mark Vande Hei on the first two and Joe Acaba on the third. The three NASA astronauts are heading into the weekend checking their resizable U.S. spacesuits to ensure a good fit next week.
Bresnik last conducted a pair of spacewalks in November 2009 when he visited the station as a mission specialist for STS-129. Acaba also conducted two previous spacewalks that took place in March 2009 during STS-119. Vande Hei will be participating in his first two spacewalks.
The spacewalkers will first replace a latching end effector (LEE) on the tip of the Canadarm2 robotic arm. Next, the replacement LEE will be lubricated and a pair of external station cameras will be replaced.
---
Get weekly video highlights at: http://jscfeatures.jsc.nasa.gov/videoupdate/