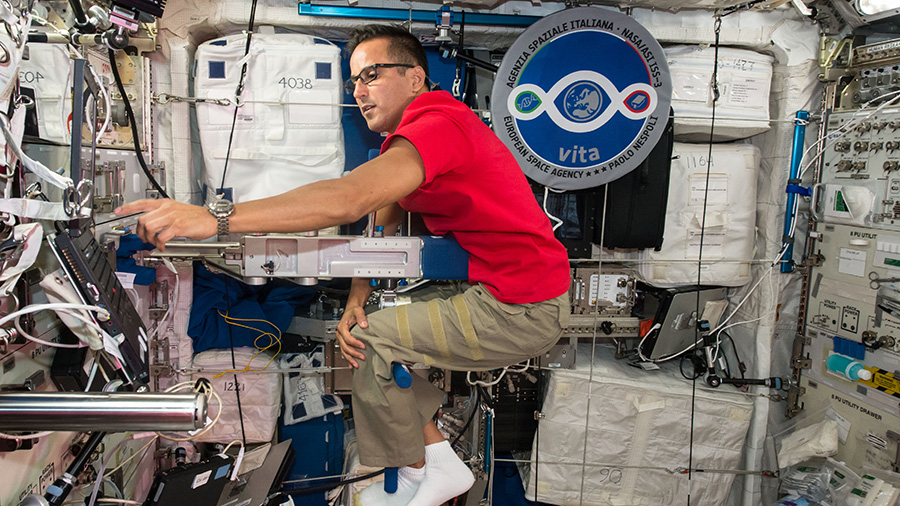 Three Expedition 53 astronauts conducted eye exams Tuesday morning two days ahead of a spacewalk. The crew is also preparing for a pair of upcoming commercial cargo missions.
Commander Randy Bresnik, who is leading all three spacewalks this month, joined his fellow spacewalkers for a periodic eye exam. Bresnik and Flight Engineers Mark Vande Hei and Joe Acaba scanned their eyes using an ultrasound device with guidance from doctors on the ground monitoring the crew's health.
Paolo Nespoli, from the European Space Agency, did some rearranging inside the Japanese Kibo laboratory module today. He is preparing Kibo for new science gear arriving on a pair of private space freighters in November. Orbital ATK's Cygnus resupply ship is due to launch mid-November and the SpaceX Dragon is planned to launch at the end of November.
---
Get weekly video highlights at: http://jscfeatures.jsc.nasa.gov/videoupdate/