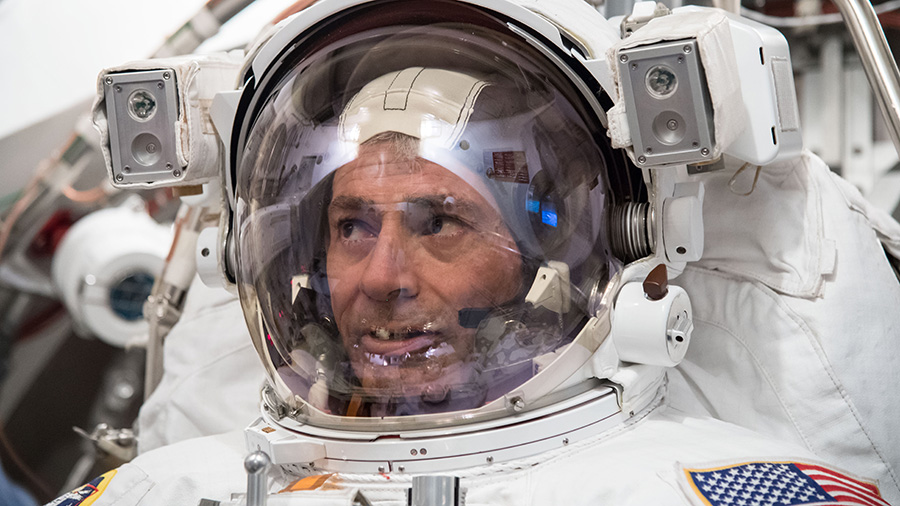 Expedition 53 Commander Randy Bresnik and Flight Engineer Mark Vande Hei of NASA will head outside the International Space Station at approximately 8 a.m. EDT Thursday to begin a 6.5-hour spacewalk. Live coverage will be available on NASA Television and the agency's website beginning at 6:30 a.m.
This is the first of three spacewalks planned for October. Bresnik will lead all three, with Vande Hei joining him again Oct. 10 and Flight Engineer Joe Acaba joining him Oct. 18.
During Thursday's spacewalk, Bresnik and Vande Hei will replace one of two Latching End Effectors (LEE) on the station's robotic arm, Canadarm2. One of the Canadarm2 grappling mechanisms recently experienced a stall of its motorized latches, but the problem has had no effect on planned station operations. A spare LEE is stored outside on the station's truss. Canadarm2 has two identical Latching End Effectors used to grapple visiting cargo vehicles and payloads, provide data and telemetry to the rest of the Canadian-built Mobile Base System and the unique capability to "walk" from one location on the station's truss to another.
This will be the 203rd spacewalk in support of space station assembly and maintenance.
Follow @space_station on Twitter for updates on the station and crew activities. For more information about the International Space Station, visit www.nasa.gov/station.