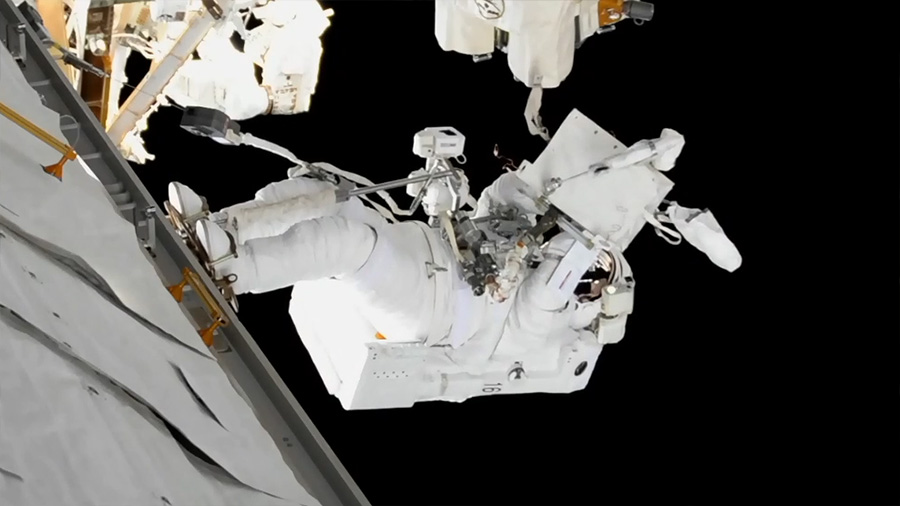 Expedition 53 Commander Randy Bresnik and Flight Engineer Mark Vande Hei of NASA completed a 6 hour, 26 minute spacewalk at 2:22 p.m. EDT. The two astronauts lubricated components of the new latching end effector they installed in the previous spacewalk on the Canadarm2 robotic arm and replaced a faulty camera system.
They also completed a variety of additional tasks, including replacing a smudged lens cover and removing two handrails from outside the tranquility module in preparation for a future wireless antenna installation.
This was the second of three spacewalks planned for October. Bresnik will also lead the next spacewalk Oct. 18 joined by Flight Engineer Joe Acaba to continue the lubrication of the new end effector and to replace another camera system on the Destiny Lab.
Today's spacewalk was the fourth for Bresnik's career and the second for Vande Hei. The Oct. 18 spacewalk will mark the third of Acaba's career.
For more information about the International Space Station, visit www.nasa.gov/station.