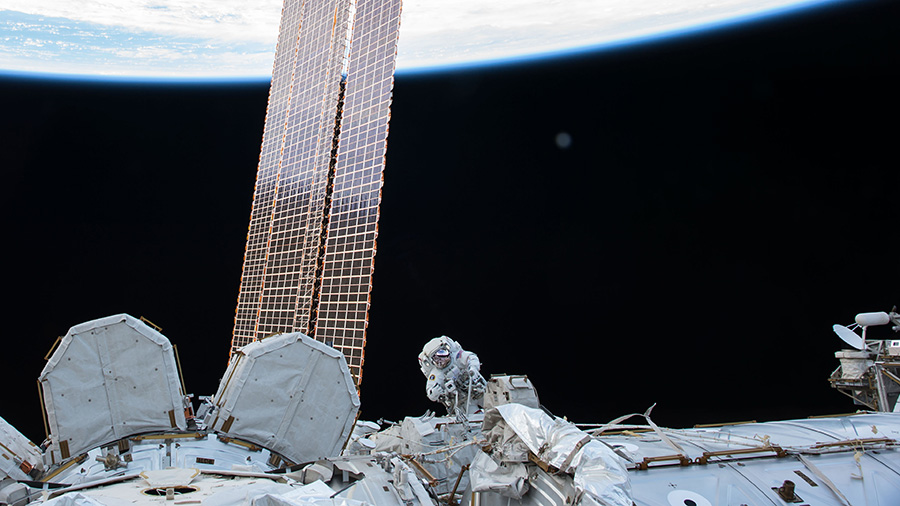 Two NASA astronauts switched their spacesuits to battery power this morning at 7:56 a.m., EDT aboard the International Space Station to begin a spacewalk planned to last about 6.5 hours. Live coverage is available on NASA Television and the agency's website.
Expedition 53 Commander Randy Bresnik and Flight Engineer Mark Vande Hei of NASA will lubricate components of the new latching end effector they installed on the Canadarm2 robotic arm in their first excursion Oct. 5. They will also replace a faulty camera system in the 204th spacewalk in support of assembly and maintenance in station history. This is the fourth spacewalk of Bresnik's career and the second for Vande Hei.
A third spacewalk to continue the lubrication of the new end effector and to replace another camera system on the Destiny Lab is planned for Bresnik and Flight Engineer Joe Acaba of NASA Oct. 18.
Follow @space_station on Twitter for updates on the station and crew activities. For more information about the International Space Station, visit www.nasa.gov/station.