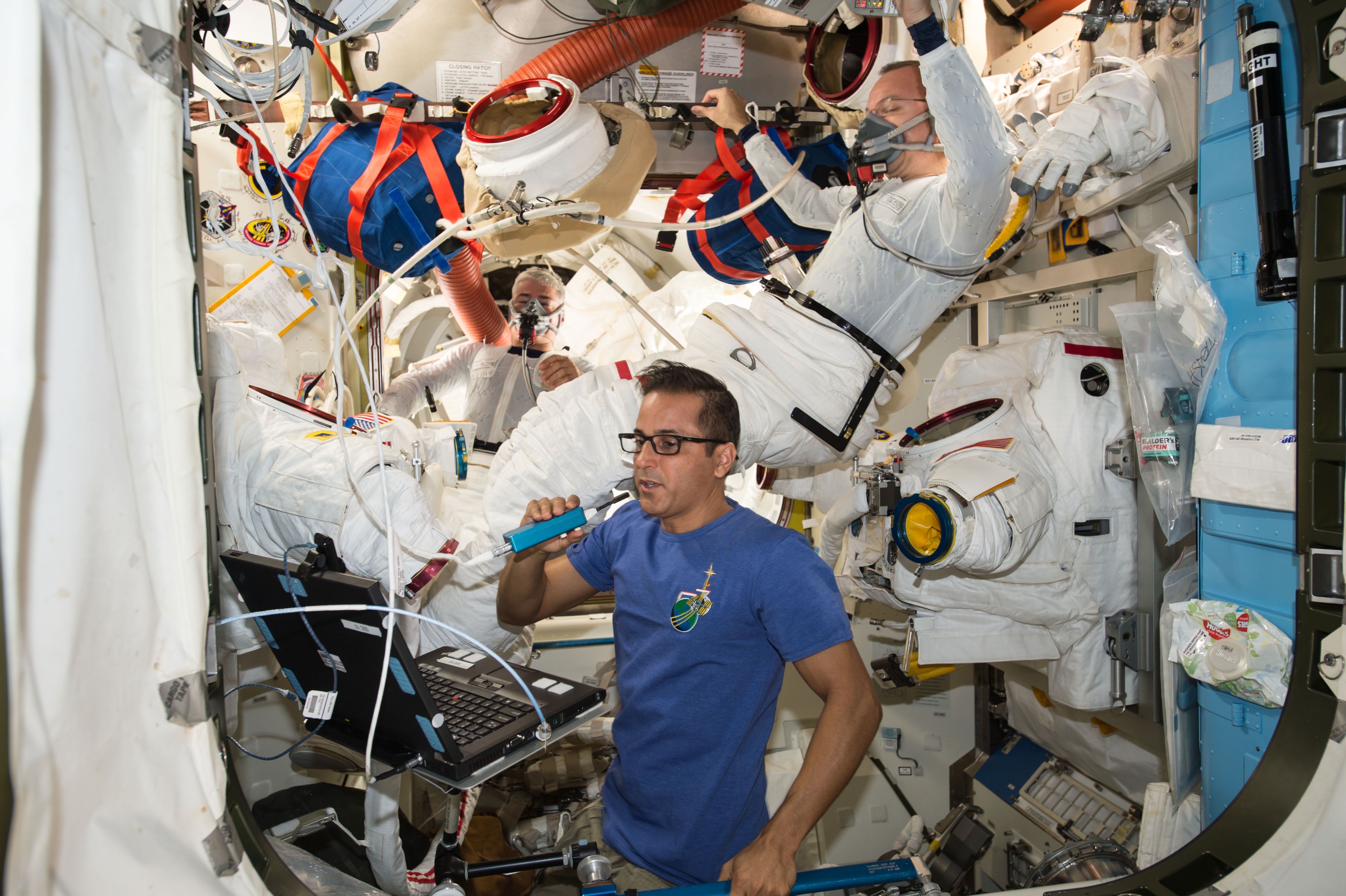 Four Expedition 53 crewmates huddled together and made final preparations the day before the third and final spacewalk planned for October. Meanwhile, NASA's commercial partner Orbital ATK has announced Nov. 11 as the new launch date for its Cygnus cargo carrier to the International Space Station.
Commander Randy Bresnik and Flight Engineer Joe Acaba are reviewing procedures and configuring tools before their spacewalk set for Friday at 8:05 a.m. EDT. NASA astronaut Mark Vande Hei and Paolo Nespoli from the European Space Agency will assist the spacewalkers in and out of their spacesuits and guide the duo as they work outside.
The spacewalk was originally set for Wednesday before mission managers replanned a new set of tasks due to a camera light failure. Bresnik and Acaba will now replace the camera light assembly on the Canadarm2's newly installed Latching End Effector and install an HD camera on the starboard truss. The duo will also replace a fuse on Dextre's payload platform and remove thermal insulation on two electrical spare parts housed on stowage platforms.
Orbital ATK is targeting the launch of its eighth Cygnus resupply mission to the station for Nov. 11. Cygnus will make a nine-minute ascent to space after launch, then begin a two-day trek to the station where it will be installed for a month-long stay after its capture by the Canadarm2.