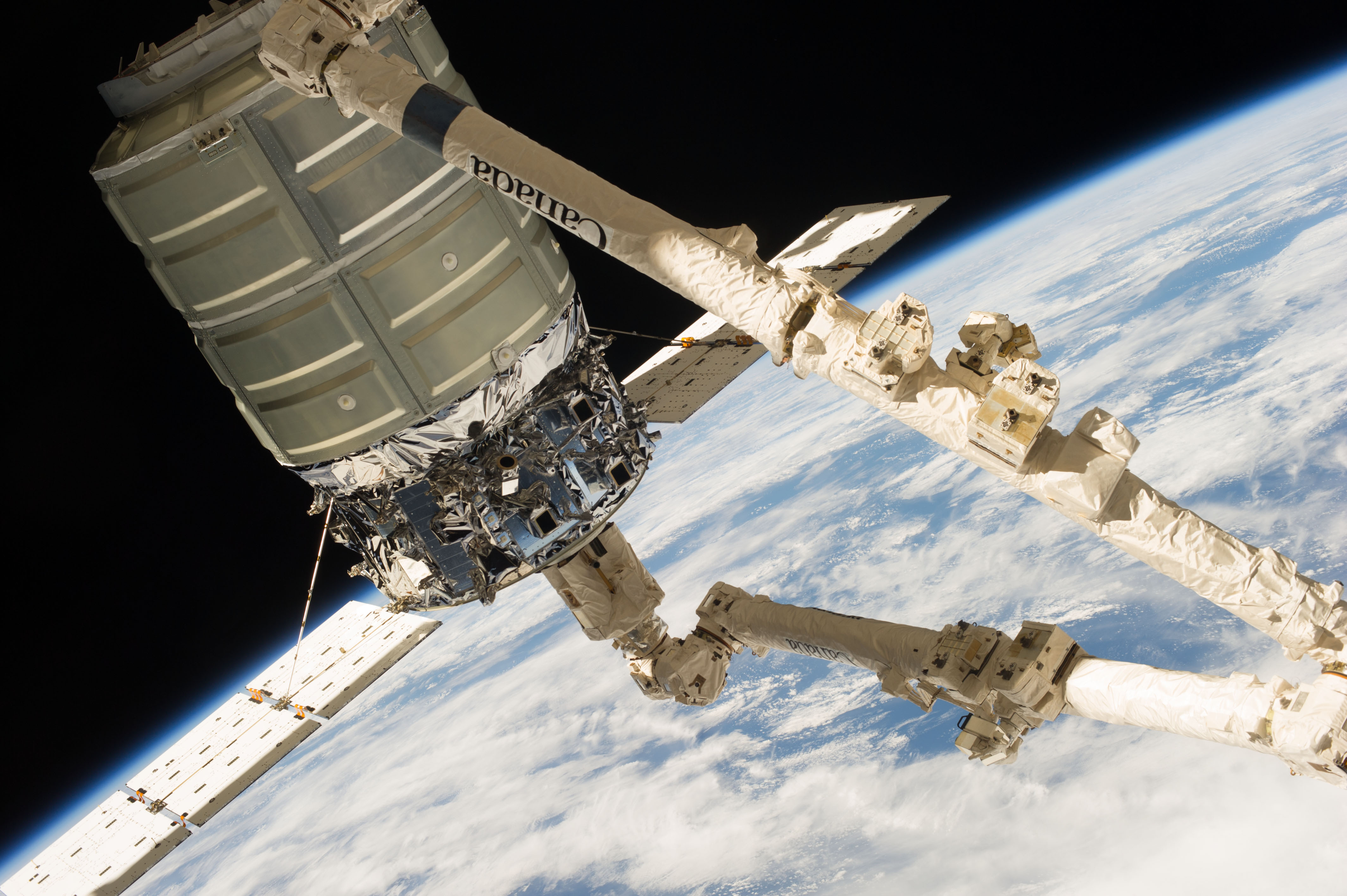 Routine—and not-so-routine—housekeeping duties continue for Expedition 53 aboard the International Space Station in preparation for an upcoming Orbital ATK 8 (OA-8) commercial launch targeted for Nov. 11.
The crewmates prepared the Permanent Multipurpose Module rack fronts to accept cargo by moving smaller items off and staging them for disposal. During OA-8 cargo operations, the items marked for disposal will be swapped with new cargo arriving aboard OA-8.
During Orbital ATK's eighth Cygnus resupply mission, the cargo craft will make a nine-minute ascent to space and then begin a two-day trek to the space station. Upon arrival, it will captured by Canadarm2 and installed for a month-long stay. Tonight, ground teams will reboost the station using the thrusters on Progress 67, which will put it at the proper altitude to meet up with Cygnus.
The crew also spent part of the workday photo documenting their uncommon "home life" aboard the orbiting laboratory for the Canadian Space Agency study called At Home in Space. This investigation assesses the culture, values and psychosocial adaptation of astronauts to a space environment shared by multinational crews during long mission timeframes. Questionnaires answered by the crew will help answer if astronauts develop a unique, shared space culture as an adaptive strategy for handling the cultural differences they encounter in their isolated and confined environment by creating a home in space.
For Flight Engineers Mark Vande Hei and Joe Acaba of NASA, their day was punctuated by an educational downlink with students from Shaker Heights High School in Cleveland, Ohio. The students were immersed in the science and technology studies being executed daily approximately 240 miles above Earth.