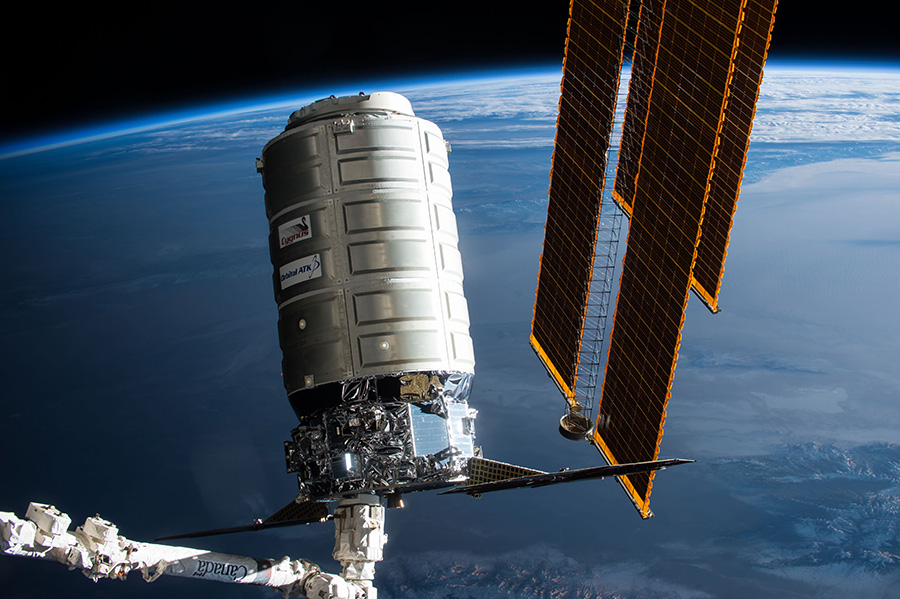 Orbital ATK's eighth commercial cargo mission is set to launch to the International Space Station at 7:37 a.m. EST Veteran's Day on Nov. 11. The Antares rocket carrying the Cygnus cargo craft will blast off from Wallops Flight Facility, Virginia, with over 7,000 pounds of food, supplies and research gear.
Two astronauts will be inside the cupola commanding the Canadarm2 robotic arm to capture Cygnus when it arrives Monday at 5:40 a.m. Flight Engineer Paolo Nespoli will capture Cygnus, dubbed the "SS Gene Cernan", assisted by Commander Randy Bresnik. Cygnus will deliver numerous advanced science experiments exploring a wide variety of subjects including communication and navigation, microbiology, animal biology and plant biology.
Meanwhile, the orbiting Expedition 53 crew members continued investigating biology and robotics in microgravity.
NASA astronaut Mark Vande Hei collected and stowed saliva samples today that will be analyzed later for a study on the human immune system and metabolism. Bresnik took panoramic photographs inside the Kibo laboratory module to prepare for the upcoming Astrobee experiment. Astrobee consists of three free-flying, cube-shaped robots that will be tested for their ability to assist astronauts and ground controllers.