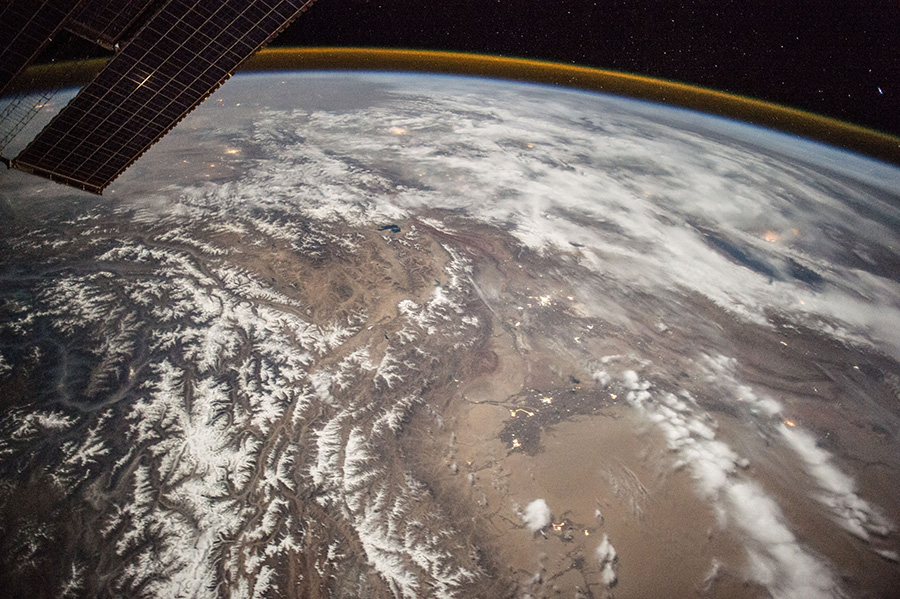 Two astronauts are training for Monday's planned arrival of Orbital ATK's newest Cygnus cargo craft dubbed the S.S. Eugene Cernan. The crew is also analyzing the International Space Station's atmosphere and studying how crew performance adapts to microgravity.
Orbital ATK is counting down to a Veteran's Day launch of its Cygnus spacecraft atop an Antares rocket from Wallops Flight Facility in Virginia. The rocket is scheduled to blast off Saturday at 7:37 a.m. EST with about 7,400 pounds of science gear and crew supplies packed inside Cygnus.
Commander Randy Bresnik and Flight Engineer Paolo Nespoli are training today to capture Cygnus with the Canadarm2 robotic arm. Nespoli will command the Canadarm2 to grapple Cygnus at 5:40 a.m. Monday when it reaches a point about 10 meters from the station. Bresnik will back up Nespoli and monitor the spacecraft's approach and rendezvous.
Astronaut Mark Vande Hei has been helping doctors this week understand the risk of living inside the closed environment of a spacecraft for the Airway Monitoring study. He set up gear to analyze the air in the space station for dust and gases that could inflame an astronaut's respiratory system. Results will help doctors improve crew health as NASA plans human missions farther and longer into space.
Nespoli started his day studying how floating in space impacts interacting with touch-based technologies and other sensitive equipment. Observations from the Fine Motor Skills study may influence the design of future spaceships and space habitats.