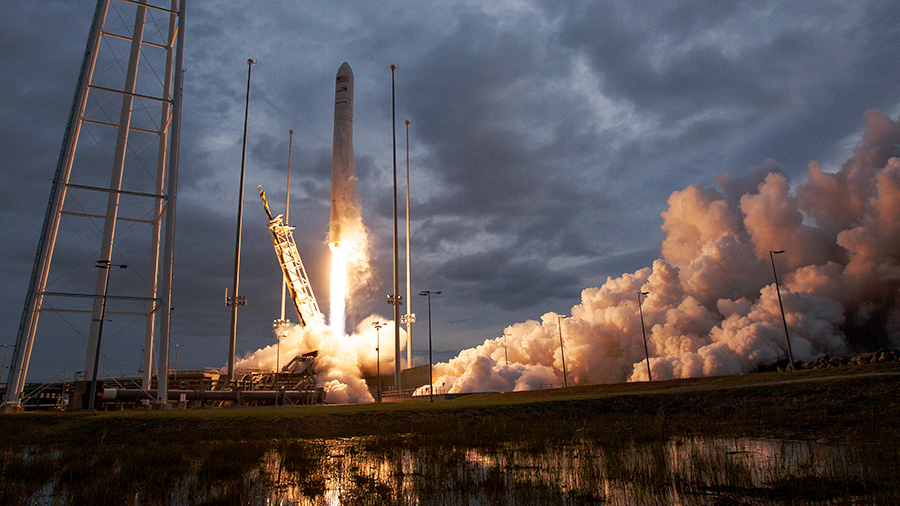 The Cygnus resupply ship from Orbital ATK is less than 24 hours away from a rendezvous and capture at the International Space Station. Meanwhile, the Expedition 53 crew members are conducting human research and exploring growing crops in space.
Cygnus is in Earth orbit today conducting a series of orbital maneuvers refining its path to the space station Tuesday morning. Astronauts Paolo Nespoli and Randy Bresnik will be in the cupola early tomorrow waiting to capture Cygnus with the Canadarm2 at 4:50 a.m. EST. NASA TV will broadcast the capture and installation of Cygnus to the Unity module beginning at 3:15 a.m.
Bresnik and fellow NASA astronauts Mark Vande Hei and Joe Acaba also worked on some biomedical experiments today helping doctors understand how humans adapt to microgravity. Bresnik collected his blood and urine samples and stowed them in a science freezer for later analysis. Vande Hei and Acaba measured and recorded their body mass to observe bone and muscle impacts of living in space.
Acaba is also harvesting and eating cabbage, lettuce and mizuna today to learn how plants grow in space. Results may help astronauts grow their own food helping NASA plan longer missions in outer space.