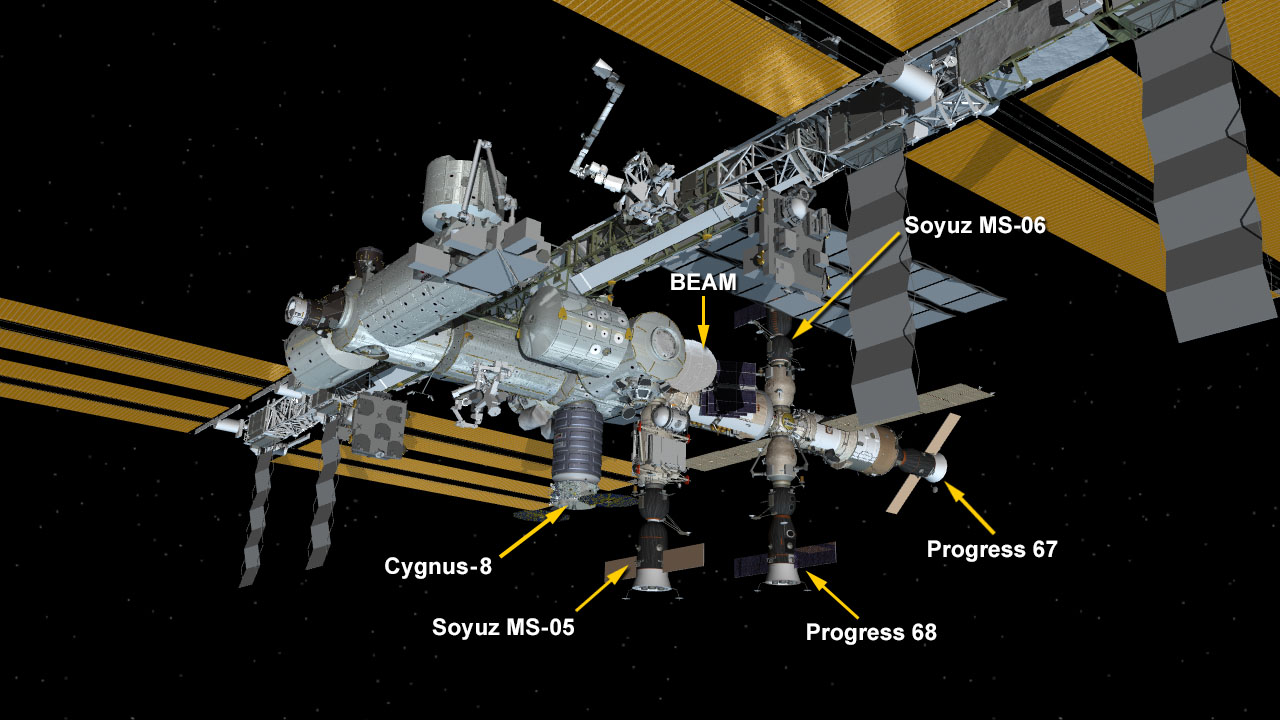 The Orbital ATK Cygnus cargo ship was bolted into place on the International Space Station's Earth-facing port of the Unity module at 7:15 a.m. EST. The spacecraft will spend about three weeks attached to the space station before departing in early December. After it leaves the station, the uncrewed spacecraft will deploy several CubeSats before its fiery re-entry into Earth's atmosphere as it disposes of several tons of trash.
The spacecraft's arrival brings close to 7,400 pounds of research and supplies to support Expedition 53 and 54. Highlights include:
Learn more about the Orbital ATK CRS-8 mission by going to the mission home page at: http://www.nasa.gov/orbitalatk. Join the conversation on Twitter by following @Space_Station.