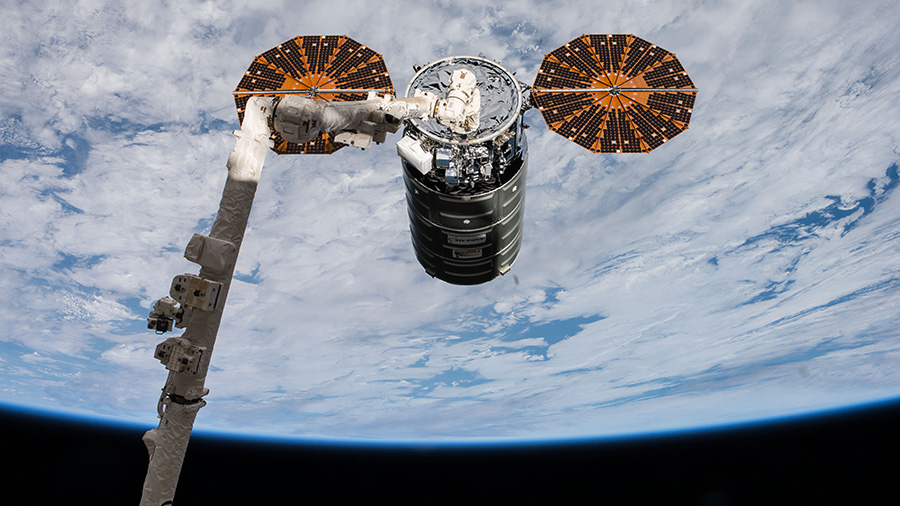 The Expedition 53 astronauts are continuing to unload several thousand pounds of space cargo from the new Cygnus resupply ship that arrived Tuesday morning. Some of the new science cargo contains a bacteria that curiously loses its harmful properties in microgravity and CubeSats that will be deployed in Earth orbit.
The Cygnus is now installed on the Unity module and open for business. The astronauts entered the cargo craft Tuesday and started replenishing the station with almost 7,400 pounds of crew supplies, science experiments, spacewalk gear, station hardware and computer parts.
Some of the new research payloads will be looking at the space impacts on microbiology and botany. The advanced space research will explore the effectiveness of antibiotics on astronauts and observe how plants absorb nutrients in microgravity. Some pathogens for the STaARS Bioscience-5 study delivered aboard Cygnus have also been safely transferred to the NEXUS facility for later observation.
A couple of the newest technology experiments will deploy CubeSats to explore laser communications and hybrid solar panels. Scientists will study the ability of small satellites to communicate with each other using lasers and also explore if a combination of antenna and solar cells can speed up communication rates.