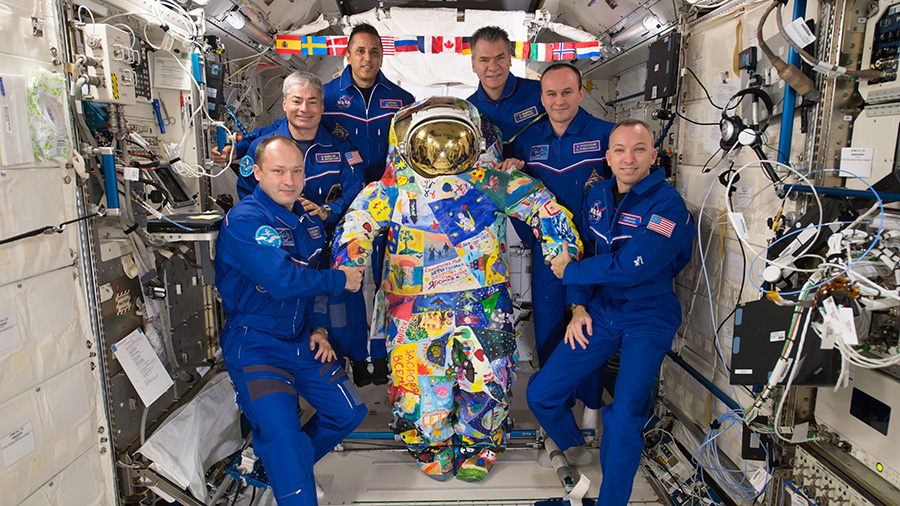 Expedition 53 checked out a specialized microscope and worked on the International Space Station's toilet today. More supplies and hardware are also being offloaded from the newly-arrived Cygnus cargo craft.
Commander Randy Bresnik opened up the Fluids Integrated Rack this morning to take a look at its Light Microscopy Module (LMM), an advanced space microscope. He was troubleshooting the device and swapping out its cables. The LMM provides a facility to examine the microscopic properties of different types of fluids in microgravity.
European Space Agency Paolo Nespoli worked on space plumbing throughout the day in the station's restroom, the Waste and Hygiene Compartment (WHC). The veteran station resident removed and replaced valves and sensors in the WHC as part regular preventative maintenance.
More crew supplies and research gear are being unloaded from Cygnus today to outfit the crew and continue ongoing space science experiments. NASA astronaut Joe Acaba was unpacking food, batteries and computer gear for stowage throughout the station. The second-time station resident was also removing Genes in Space gear and blood sample kits for upcoming science work.