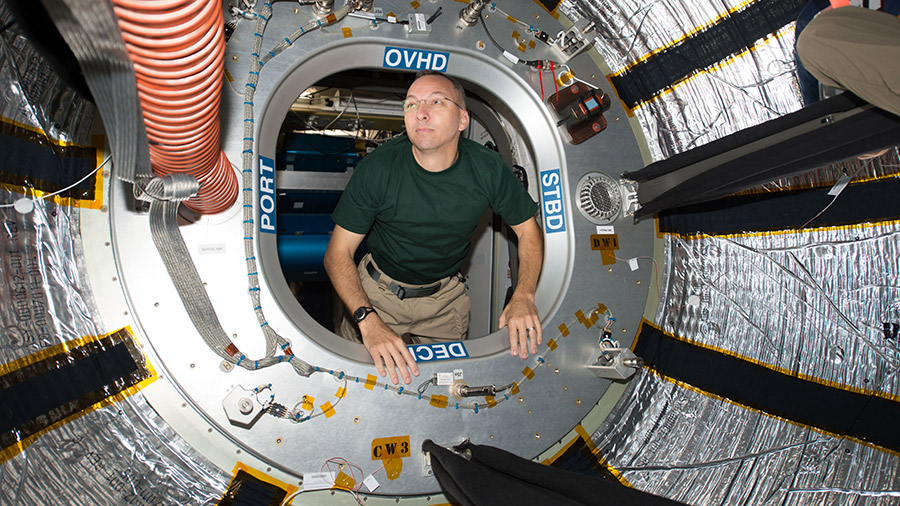 More CubeSats were ejected from the International Space Station today to demonstrate and validate new technologies. Back inside the orbital lab, the Expedition 53 crew continued outfitting an experimental module and studying life science.
Two more tiny satellites were deployed from the Kibo laboratory module into Earth orbit today to research a variety of new technologies and space weather. One of the nanosatellites, known as TechEdSat, seeks to develop and demonstrate spacecraft and payload deorbit techniques. The OSIRIS-3U CubeSat will measure the Earth's ionosphere in coordination with the Arecibo Observatory in Puerto Rico.
Commander Randy Bresnik was back inside the Bigelow Expandable Activity Module (BEAM) today with Flight Engineers Paolo Nespoli and Joe Acaba. The astronauts are converting the experimental habitat into a cargo platform by replacing old BEAM hardware with new electronics and stowage gear.
Eye exams are on the schedule this week as two cosmonauts and two astronauts took turns playing eye doctor and patient today. Alex Misurkin and Sergey Ryazanskiy of Roscosmos started first with the optical coherence tomography hardware using a laptop computer. Next, Nespoli and NASA astronaut Mark Vande Hei took their turn to help doctors on the ground understand the vision changes that take place in space.