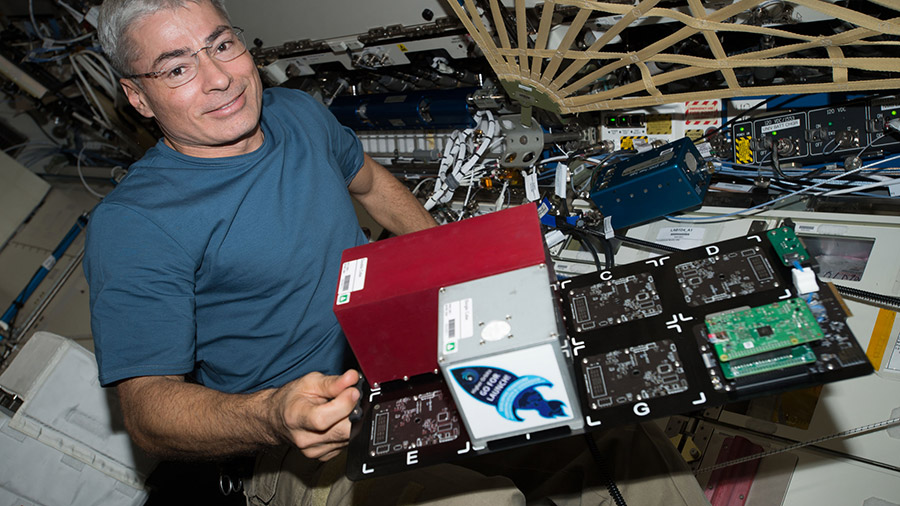 The six-member Expedition 53 crew heads into Thanksgiving observing how living in space affects the human body and packing the Cygnus cargo craft. The orbital crewmates are also preparing for next month's arrival of the SpaceX Dragon resupply ship.
Veteran space station residents Paolo Nespoli and Sergey Ryazanskiy were back inside the Columbus lab module today examining what microgravity is doing to their leg muscles. The duo took turns strapping themselves in a unique exercise chair and attaching electrodes to their knees. Next, the pair used magnetic resonance imaging and ultrasound devices to observe the changes taking place in their legs in space.
NASA astronaut Joe Acaba transferred the TangoLab-1 multi-use science facility into the Cygnus space freighter for a demonstration today. TangoLab-1 is being tested inside Cygnus to determine the viability of using a cargo craft as a laboratory while docked at the International Space Station.
The next cargo craft to visit the station will be the SpaceX Dragon when it launches Dec. 4 aboard the Falcon 9 rocket from Florida. Flight Engineer Mark Vande Hei trained today for the rendezvous and capture of Dragon when it arrives two days after its launch. Dragon will carry new science experiments to explore the Sun's impact on Earth and improve the accuracy of a new diabetes implant device.