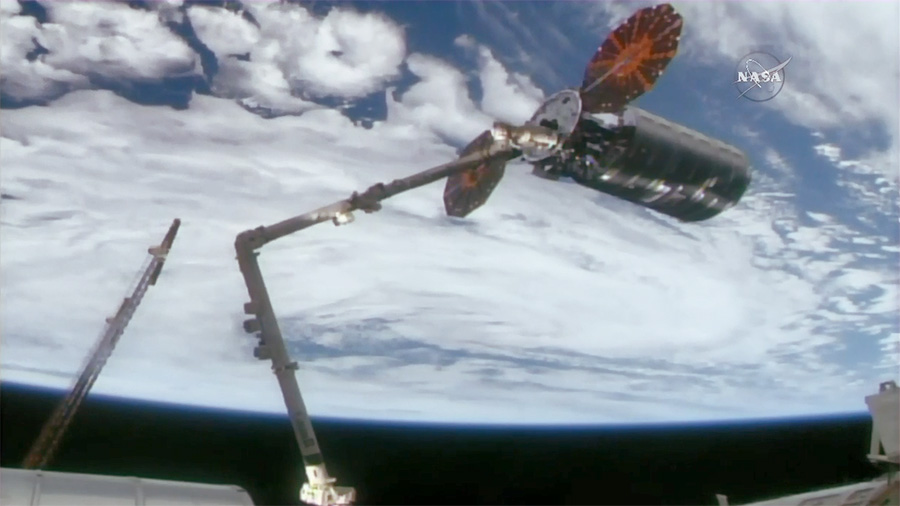 At 5:04 a.m., Expedition 53 Flight Engineers Paolo Nespoli of ESA (European Space Agency) and Randy Bresnik of NASA successfully captured Orbital ATK's Cygnus cargo spacecraft using the International Space Station's robotic arm. Robotic ground controllers will position Cygnus for installation to the orbiting laboratory's Earth-facing port of the Unity module.
NASA Television coverage of installation will begin at 6:15 a.m., and installation of the Cygnus spacecraft to the space station is expected to be completed later this morning.
Learn more about the Orbital ATK CRS-8 mission by going to the mission home page at: http://www.nasa.gov/orbitalatk. Join the conversation on Twitter by following @Space_Station.