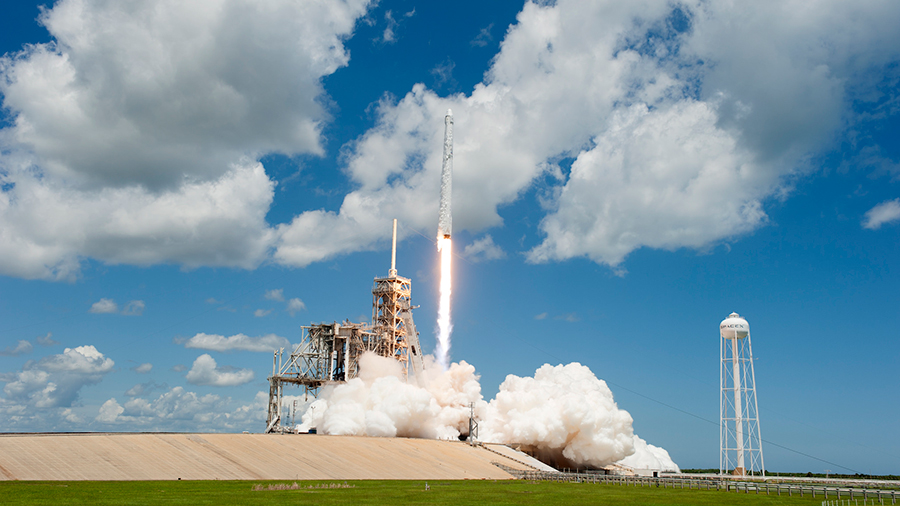 NASA commercial cargo provider SpaceX is targeting its 13th commercial resupply services mission to the International Space Station no earlier than 11:46 a.m. EST Tuesday, Dec. 12.
Mission coverage will begin on NASA Television and the agency's website Monday, Dec. 11 with two news briefings.
Packed with about 4,800 pounds of research, crew supplies and hardware, the SpaceX Dragon spacecraft will launch on a Falcon 9 rocket from Space Launch Complex 40 at Cape Canaveral Air Force Station in Florida.
NASA TV Coverage Schedule:
Monday, Dec. 11
Tuesday, Dec. 12
11:15 a.m. – Launch commentary coverage begins
1:15 p.m. – Post-launch news conference with representatives from NASA's International Space Station Program and SpaceX
L-2 Weather Update
Meteorologists with the U.S. Air Force 45th Space Wing are predicting 90 percent chance of favorable weather for liftoff on Tuesday. The primary weather concern is liftoff winds.
Join the conversation online by following @space_station and #askNASA. To subscribe or unsubscribe from this list, please email heo-pao@lists.nasa.gov.