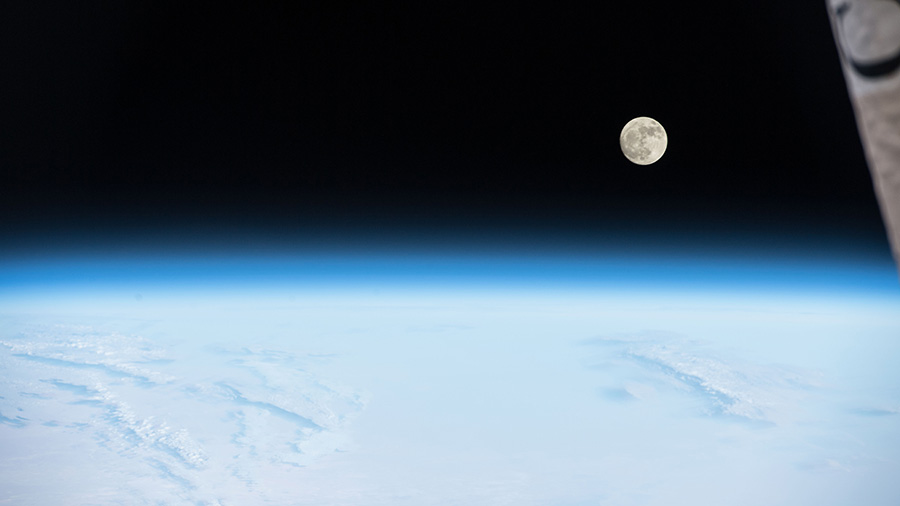 The SpaceX Dragon resupply ship is at the Kennedy Space Center in Florida counting down to its launch to the International Space Station Tuesday at 11:46 a.m. EST. Meanwhile, the six-member Expedition 53 crew is preparing to split up this week.
Today, Dragon sits atop a Falcon 9 rocket at Cape Canaveral Air Force Station filled with nearly 4,800 pounds of crew supplies, station hardware and new research gear. After liftoff Tuesday morning, it will take a near three-day trip to the space station.
Astronauts Mark Vande Hei and Joe Acaba will be inside the cupola at the robotics controls Friday morning watching Dragon's approach and rendezvous. When Dragon reaches a point 10 meters away from the orbital lab, the duo will command the Canadarm2 to grapple Dragon at about 6 a.m. Afterward, ground controllers will take over Canadarm2 and install the commercial cargo craft to the Harmony module where it will stay until Jan. 13.
In between Dragon's launch and capture, three space station crew members will be going home. Crew mates Randy Bresnik of NASA, Sergey Ryazanskiy of Roscosmos and Paolo Nespoli of the European Space Agency are packing up the Soyuz MS-05 spaceship for a return to Earth Thursday at 3:38 a.m. The trio will have accumulated 139 days in space and traveled almost 59 million statute miles when it parachutes to a landing in Kazakhstan. NASA TV will broadcast all the space action this week.