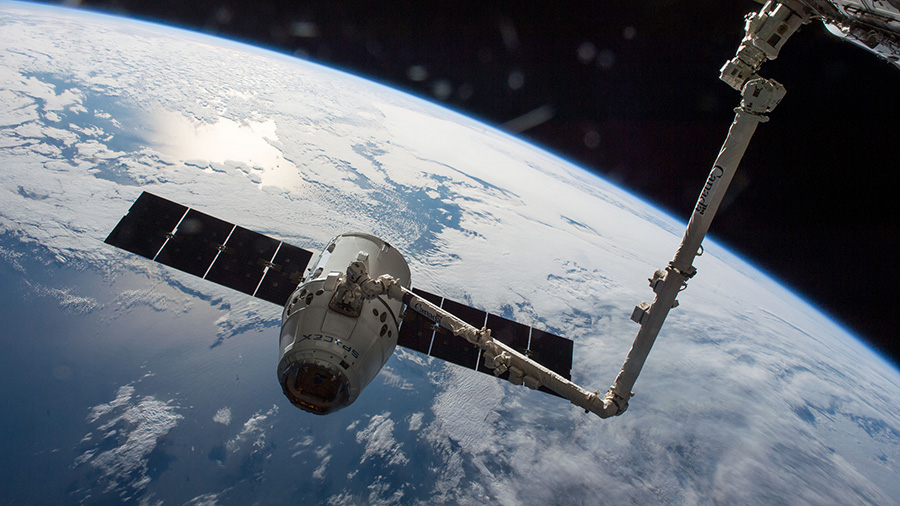 NASA and SpaceX are now targeting no earlier than 10:35 a.m. EST Friday, Dec. 15th, for the company's 13th commercial resupply services mission to the International Space Station. SpaceX is taking additional time for the team to conduct full inspections and cleanings due to detection of particles in 2nd stage fuel system. Next launch opportunity would be no earlier than late December.
A Dragon spacecraft will launch atop a Falcon 9 rocket from Space Launch Complex 40 at Cape Canaveral Air Force Station in Florida. Dragon is now scheduled to arrive at the space station on Sunday, Dec. 17th.
On Sunday, Scott Tingle of NASA, Anton Shkaplerov of Roscosmos and Norishige Kanai of the Japan Aerospace Exploration Agency are also scheduled to launch at 2:21 a.m. (1:21 p.m. Baikonur time) from the Baikonur Cosmodrome in Kazakhstan to the International Space Station.
NASA Television coverage for launch and arrival activities are as follows:
Friday, Dec. 15
10 a.m. – Launch commentary coverage begins
12 p.m. – Post-launch news conference with representatives from NASA's International Space Station Program and SpaceX
Sunday, Dec. 17
1:15 a.m. – Soyuz MS-07 launch coverage begins
4:30 a.m. – Dragon rendezvous at the space station and capture coverage begins
7:30 a.m. – Installation coverage begins
Watch live on NASA Television and the agency's website: www.nasa.gov/live.
Join the conversation online by following @space_station.