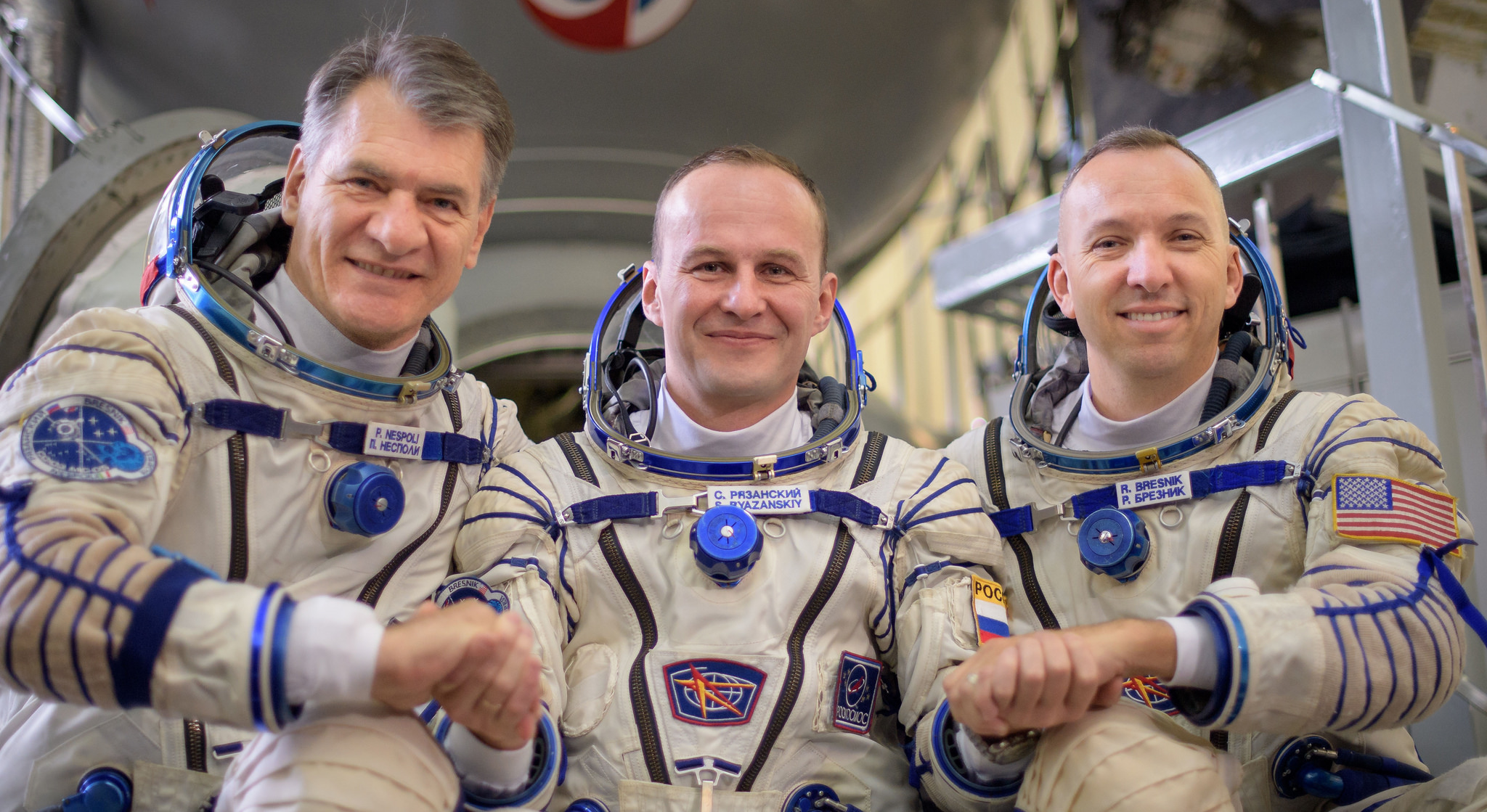 Three crew members who have been living and working aboard the International Space Station are set for return to Earth on Thursday. Coverage of the farewell and hatch closure is now underway on NASA TV and the agency's website. Hatch closure is scheduled for around 9 p.m. EST.
Earlier Wednesday, Expedition 53 Commander Randy Bresnik of NASA handed over station command to Roscosmos' Alexander Misurkin in an official Change of Command ceremony.
Bresnik and Flight Engineers Paolo Nespoli of ESA (European Space Agency) and Sergey Ryazanskiy of Roscosmos will undock their Soyuz MS-05 spacecraft from the space station at 12:14 a.m. Thursday, with landing in Kazakhstan targeted for 3:38 a.m. (2:38 p.m. Kazakhstan time).
Their return will conclude 139 days in space since their launch on July 28.
For more information about the International Space Station, visit www.nasa.gov/station.