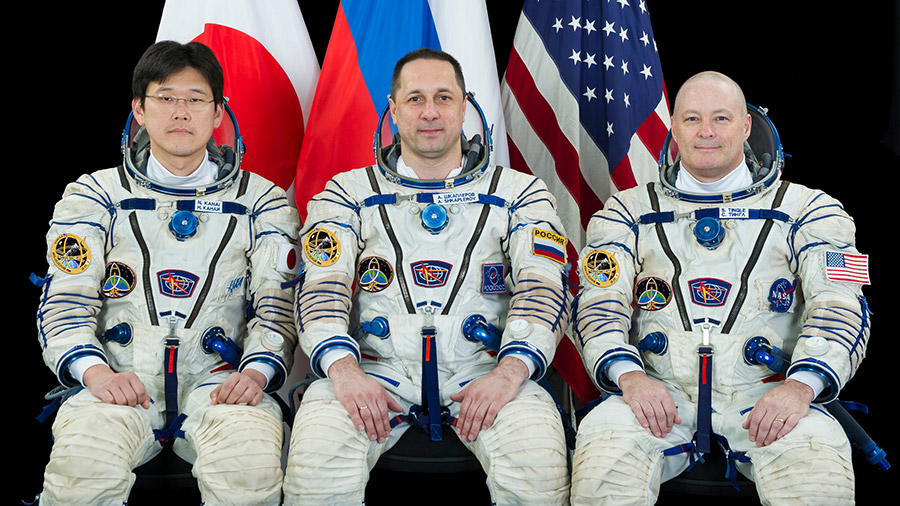 The International Space Station's three newest crew members are beginning their second week familiarizing themselves with the orbital lab's operations and systems. They and the other three Expedition 54 crew mates are also busy today with cargo operations, space science and station maintenance.
Also, a Russian cargo craft is departing the station tonight after a six-and-a-half month stay docked to the Zvezda service module. The Progress 67 cargo craft will undock from Zvezda tonight at 8:03 p.m. EST then re-enter Earth's atmosphere to burn up over the south Pacific Ocean.
Veteran cosmonaut Anton Shkaplerov and first-time astronauts Scott Tingle of NASA and Norishige Kanai of JAXA are in their second week in Earth orbit and getting used to life in space. The new space residents, who arrived Dec. 19, have time set aside in their schedules to adjust to life and work in weightlessness.
Two-time station resident Joe Acaba from NASA worked throughout Wednesday gathering items for stowage inside the SpaceX Dragon resupply ship. Kanai assisted Acaba with the pre-packing duties readying the cargo for return to Earth inside Dragon on Jan. 13.
Tingle strapped himself into an exercise bike this morning breathing into a tube for a study measuring physical exertion in microgravity. In this long-running experiment, doctors are researching ways to ensure astronauts stay fit and healthy in space to maintain mission success.