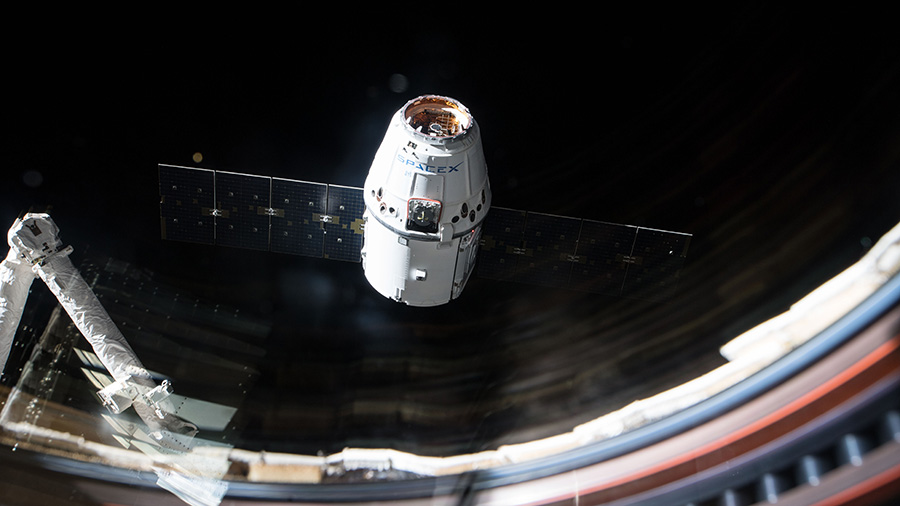 NASA Television coverage of the departure of the SpaceX Dragon spacecraft from the International Space Station will begin on Saturday, Jan. 13 at 4:30 a.m. EST. The spacecraft is targeted for release at 5 a.m. Watch live on NASA TV or the agency's website.
Dragon was robotically detached from the Earth-facing side of the station's Harmony module today at 5:47 p.m. The resupply ship launched to the space station Dec. 15 from Space Launch Complex 40 at Cape Canaveral Air Force Station in Florida carrying more than 4,800 pounds of supplies and cargo on SpaceX's 13th commercial resupply mission to the station for NASA.
The capsule is currently scheduled to splash down in the Pacific Ocean at about 10:36 a.m., just to the west of Baja California. It will return about 4,100 pounds of cargo, including research samples.
Keep up with the International Space Station, and its research and crew members, at www.nasa.gov/station.