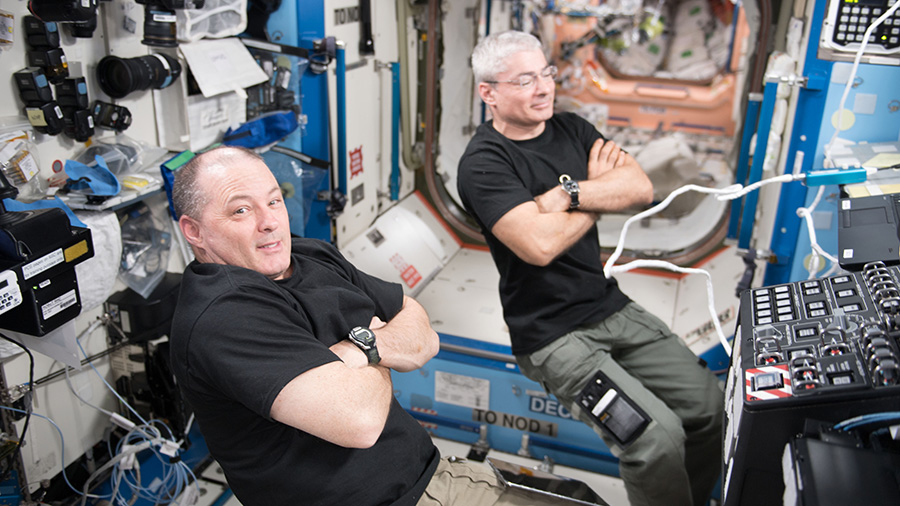 A pair of spacewalks are planned for Jan. 23 and 29 to swap and stow external robotics gear. NASA astronaut Mark Vande Hei will lead both spacewalks. Flight Engineer Scott Tingle will join him on the first spacewalk with Japanese astronaut Norishige Kanai joining Vande Hei on the second.
Vande Hei, Tingle and Kanai checked the spacesuits today they will wear outside the International Space Station for the two robotics maintenance spacewalks. Flight Engineer Joe Acaba assisted the spacewalkers with their spacesuit fit checks and helped collect spacewalk tools.
Vande Hei and Tingle will exit the U.S. Quest airlock Tuesday at 7:10 a.m. EST for six-and-a-half hours of work on the Canadarm2 robotic arm. NASA TV will cover the spacewalk live beginning at 5:30 a.m. The duo will swap a Latching End Effector (LEE) with a spare one. The LEE is the part of the Canadarm2 that grapples and releases spaceships and station hardware.