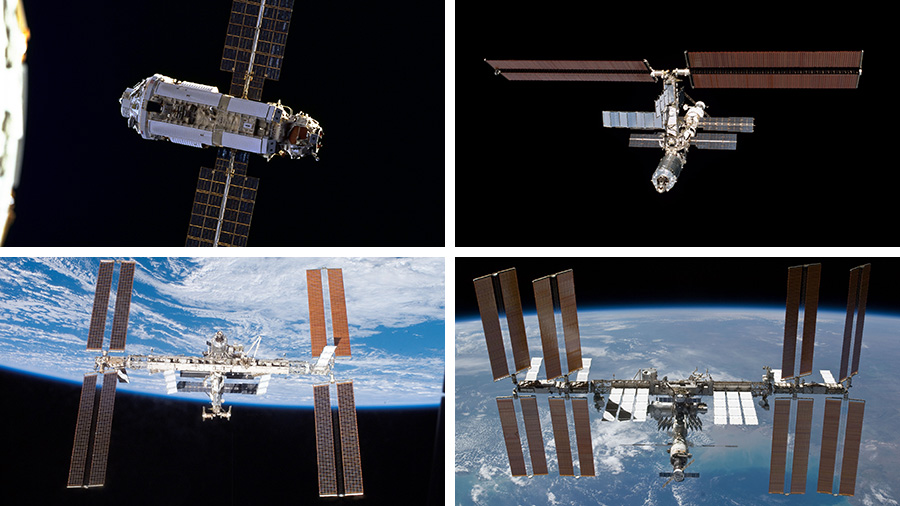 The International Space Station has been orbiting Earth for 7,000 days as of today Friday, Jan. 19, 2018. The first module, the Russian Zarya cargo module, launched to space in November of 1998. The first crew arrived at the young three-module orbital laboratory in November of 2000.
54 crews and 205 spacewalks later, the current six-member Expedition 54 crew is gearing up for a pair of spacewalks on Jan. 23 and 29. NASA astronaut Mark Vande Hei will lead both spacewalks with Flight Engineer Scott Tingle joining him on the first spacewalk. Japanese astronaut Norishige Kanai will join Vande Hei for the second spacewalk.
All three astronauts were joined today by Flight Engineer Acaba for a spacewalk procedures review with specialists on the ground. The spacewalking trio will be swapping and stowing robotics parts to maintain the upkeep of the Canadarm2 robotic arm. Both spacewalks will start each day at 7:10 a.m. EST with live NASA Television coverage beginning at 5:30 a.m.
The two cosmonauts aboard the space station, Commander Alexander Misurkin and Flight Engineer Anton Shkaplerov, conducted regularly scheduled eye checks today. The veteran orbital residents worked with doctors on the ground using a fundoscope to view the interior of the eye. Crew members aboard the station participate in regular eye exams to understand how living in space affects vision.