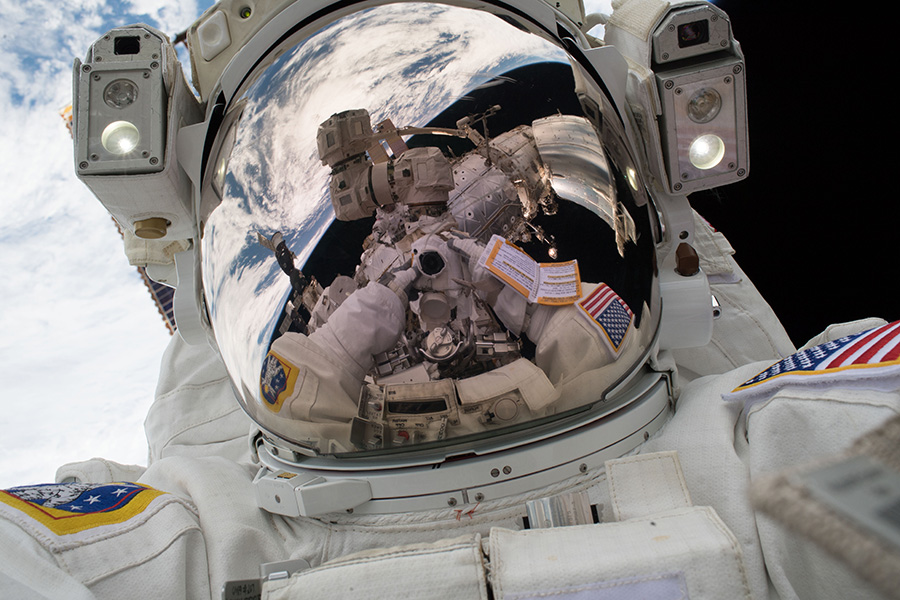 One spacewalk down, two more to go before next weekend. A U.S. and a Japanese astronaut will go on the next spacewalk Jan. 29 followed by two cosmonauts on Feb. 2.
Flight Engineers Mark Vande Hei and Norishige Kanai will put on their U.S. spacesuits early next week and exit the Quest airlock to wrap up maintenance on the Canadarm2. The duo will spend about six and a half hours wrapping up work from Tuesday's spacewalk on swapping a degraded Latching End Effector from the Canadarm2. The spacewalkers will start their excursion Monday at 7:10 a.m. EST and NASA TV coverage will begin at 5:30 a.m.
Cosmonauts Anton Shkaplerov and Alexander Misurkin are also preparing for their next spacewalk set for next Friday when they open the Pirs docking compartment hatch at 10:34 a.m. The veteran station residents will don their Russian Orlan spacesuits for a near six-and-a-half-hour spacewalk outside the International Space Station's Russian segment. The duo will retrieve science samples exposed to outer space and install a high gain antenna on the rear of the Zvezda service module. NASA TV coverage starts 9:45 a.m.
Both excursions come in the wake of Tuesday's spacewalk with astronauts Vande Hei and Scott Tingle lasting seven hours and 24 minutes. The two astronauts replaced a Latching End Effector (LEE) on the station's robotic arm, Canadarm2.
In the midst of the busy spacewalk work, the Expedition 54 crew has been conducting science to understand how living in space affects the human body. Vande Hei is exploring how station lighting affects crew sleep while astronaut Scott Tingle looked at microgravity's impacts on the brain. Flight Engineer Joe Acaba explored using a special strain of bacteria to support long-term life support systems on future spacecraft.