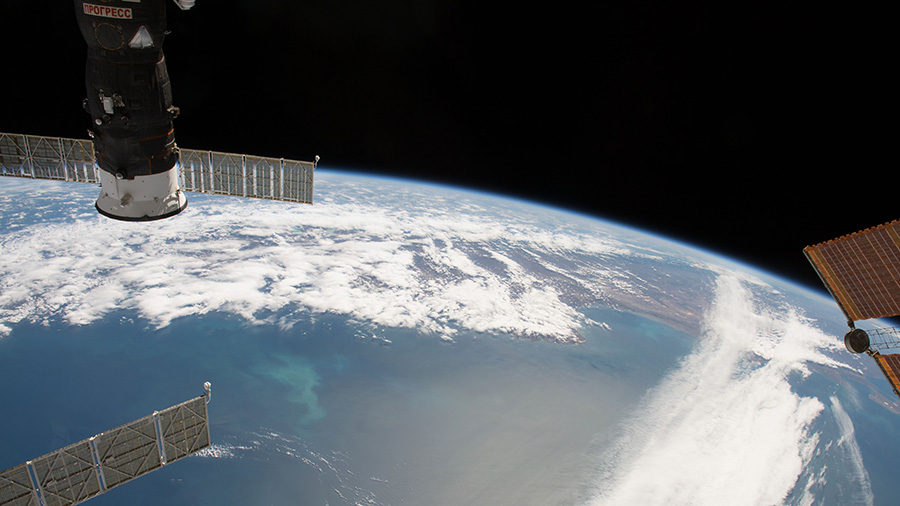 A pair of cosmonauts have wrapped up preparations for Friday morning's spacewalk to work on the Russian segment of the International Space Station. The other four Expedition 54 crew members continued more eye exams throughout the day on Thursday.
Commander Alexander Misurkin and Flight Engineer Anton Shkaplerov completed a spacewalk procedures review today, finished collecting tools and readied their Orlan spacesuits. The veteran cosmonauts will exit the Pirs airlock around 10:30 a.m. EST Friday for 6.5 hour spacewalk. NASA TV begins its live coverage of the second spacewalk of the year at 9:45 a.m.
The duo will work outside the Zvezda service module to swap out a high gain communications antenna electronics system. If time permits the spacewalkers may also retrieve experiments, photograph the back of Zvezda, reposition a foot restraint and jettison old experiment gear.
The rest of the crew continued working with doctors in real time on the ground today to get a look at their eyes and understand how microgravity affects vision. Astronauts Mark Vande Hei, Scott Tingle and Joe Acaba participated in eye scans using an ultrasound device this morning. Tingle then partnered up with Japanese astronaut Norishige Kanai.