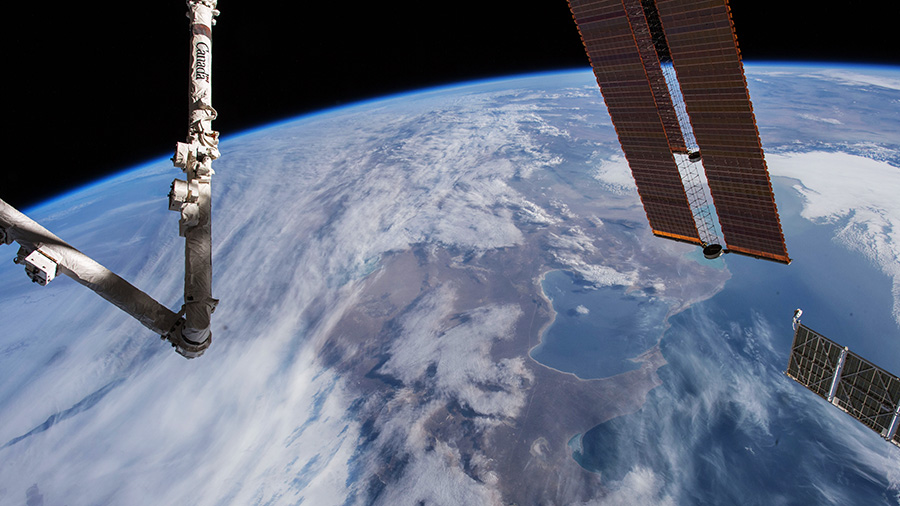 A Russian Progress resupply ship to the International Space Station aborted its express delivery mission just a few seconds before launch early Sunday. The cargo vehicle will now launch on Tuesday, Feb. 13 at 3:13 a.m. EST (2:13 p.m. Baikonur time) to send three tons of food, fuel and supplies to the station.
Live coverage will be provided on NASA TV and the agency's website beginning at 2:45 a.m. Progress 69 will dock automatically to the station two days later at 5:43 a.m. Thursday, Feb. 15. NASA TV and web coverage will begin at 5 a.m.
Back inside the orbital lab, the Expedition 54 crew continued exploring how living in space affects plants, animals and humans. A pair of astronauts are also getting ready for a spacewalk to wrap up maintenance on the Canadarm2 robotic arm.
Flight Engineer Norishige Kanai wrapped up a study that took place last week exploring how mice injected with a muscle maintenance drug may help astronauts in space and patients on Earth. Cosmonauts Alexander Misurkin and Anton Shkaplerov researched how microgravity impacts the human digestive system and how much radiation the space station is exposed to.
Kanai and astronaut Mark Vande Hei are also reviewing procedures for their upcoming robotics maintenance spacewalk. The duo configured spacewalk tools and charged up spacesuit batteries and cameras. NASA astronauts Scott Tingle and Joe Acaba, who will assist the spacewalkers, also trained for their role as robotics controllers.