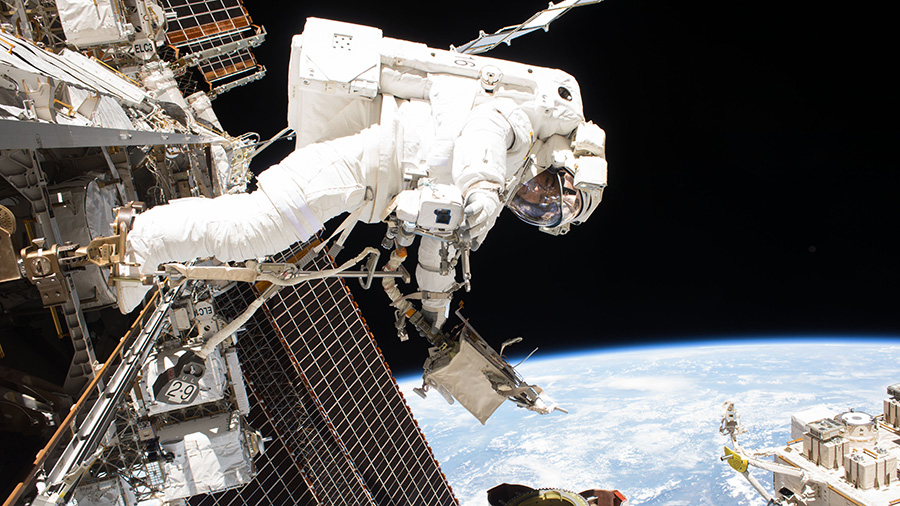 Expedition 54 Flight Engineers Mark Vande Hei of NASA and Norishige Kanai of the Japan Aerospace Exploration Agency are preparing for their exit from the International Space Station's Quest airlock at approximately 7:10 a.m. EST to begin a planned six-and-a-half-hour spacewalk.
Coverage of the spacewalk is now underway on NASA Television and the agency's website.
Sarah Korona, the lead spacewalk officer for today, provided an overview of the activities.
The spacewalkers will move two Latching End Effector (LEE), or hands, for the Canadian-built robotic arm, Canadarm2. One will be moved to a long-term storage location for future use as a spare part, and the other will be brought inside the spaces to be returned to Earth to be refurbished and later relaunched to the orbiting laboratory as a spare.
Learn more about station activities by following @space_station and @ISS_Research on Twitter as well as the ISS Facebook and ISS Instagram accounts.