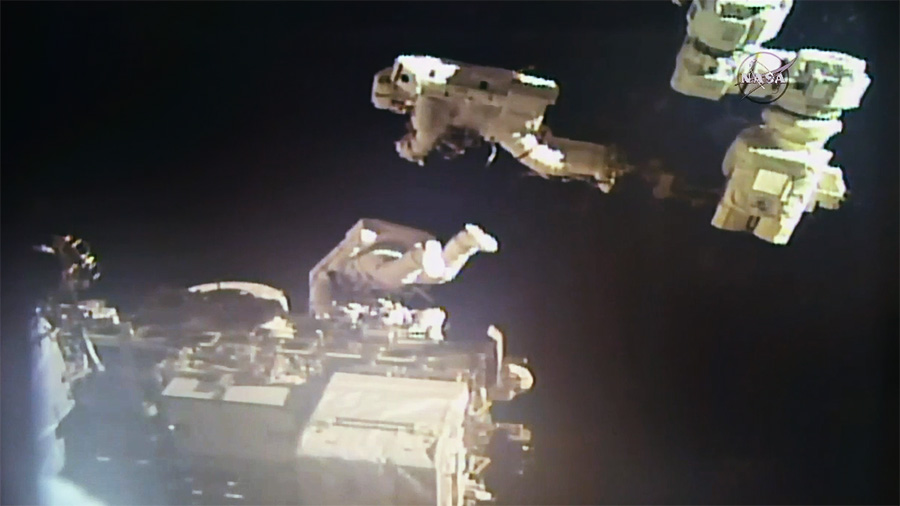 Approximately two and a half hours into today's spacewalk, NASA astronaut Mark Vande Hei and Japan Aerospace Exploration Agency astronaut Norishige Kanai completed the second major task of today's spacewalk. They moved an aging, but functional, Latching End Effector (LEE) from its temporary storage outside the Quest airlock to a long-term storage location on the Mobile Base System, which is used to move the arm and astronauts along the station's truss structure.
NASA Television and the agency's website are providing live coverage of the spacewalk.
The spacewalkers are now more than an hour ahead of the timeline and moving on to work through some extra tasks. Vande Hei will begin a regular maintenance task to grease the inside of the LEE installed on the International Space Station's robotic arm during the Jan. 23 spacewalk.
Vande Hei is wearing the suit bearing the red stripes, and Kanai's suit has no stripes. Views from a camera on Vande Hei's helmet are designated with the number 18, and Kanai's is labeled with the number 17.