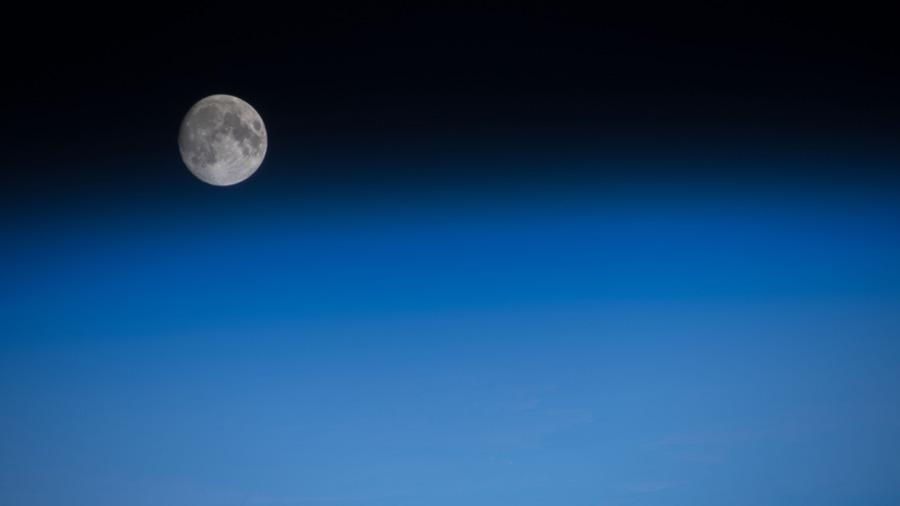 The orbiting Expedition 55 crew members participated in a variety of biology research and life support maintenance today. Their counterparts on the ground took part in traditional ceremonies today ahead of their liftoff to the International Space Station in two weeks.
NASA astronaut Scott Tingle started his day photographing and watering plants being grown for the Veggie-3 botany study. He later charged a pair of U.S. spacesuit batteries before inspecting emergency equipment including portable fire extinguishers and breathing apparatus.
Norishige Kanai, from the Japan Aerospace Exploration Agency, set up hardware to measure the levels and analyze the exhaled air in the station's environment. Afterward, he positioned an infrared sensor arm to measure Dwarf Wheat leaf temperatures growing inside the Kibo laboratory's Plant Habitat.
Commander Anton Shkaplerov spent Tuesday morning working on Russian environmental and life support systems. The veteran cosmonaut also activated video gear and checked the tension of an exercise treadmill shock absorber.
In the midst of all the orbital maintenance work, Shkaplerov still had time for a pair of science experiments. The commander explored the internal and external radiation the space station encounters along its flight path. He also researched how international crews interact with each other during different phases of a long term space mission.
Back in Kazakhstan, three new Expedition 55-56 crew members are counting down to their March 21 liftoff and two-day trip to the space station. Cosmonaut Oleg Artemyev and NASA astronauts Ricky Arnold and Drew Feustel raised the flags of their respective countries today at their Cosmonaut Hotel crew quarters in Baikonur near their launch site. The trio is in final preparations training for their launch aboard the Soyuz MS-08 spacecraft.