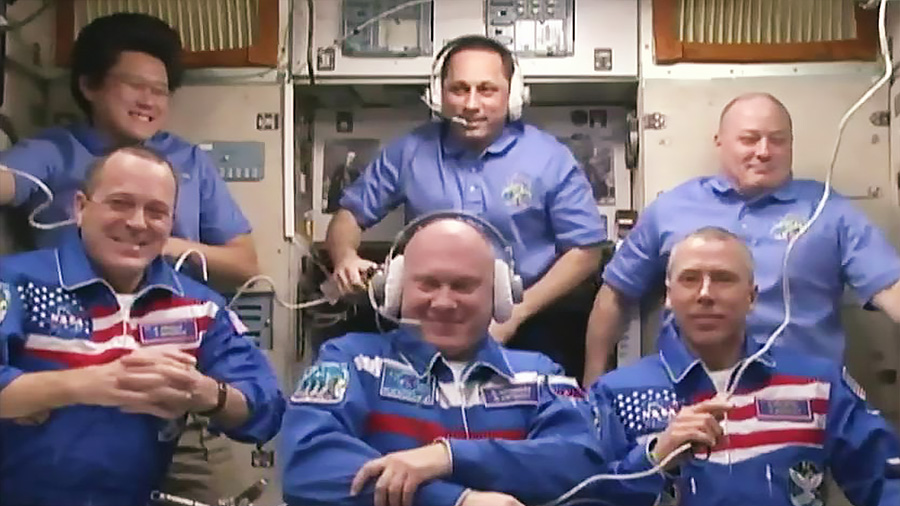 Three new Expedition 55 crew members were welcomed aboard the International Space Station today. The hatches between the two spacecraft opened at 5:48 p.m. EDT, marking the arrival of Expedition 55 Flight Engineers Drew Feustel and Ricky Arnold of NASA and cosmonaut Oleg Artemyev of Roscosmos.
The trio joined Scott Tingle of NASA, Commander Anton Shkaplerov of Roscosmos and Norishige Kanai of the Japan Aerospace Exploration Agency aboard the orbiting laboratory.
Momentarily, crew will speak to their family and friends from Baiknour in a welcoming ceremony that will air live on NASA TV and the agency's website.
Learn more about station activities by following @space_station and @ISS_Research on Twitter as well as the ISS Facebook and ISS Instagram accounts.