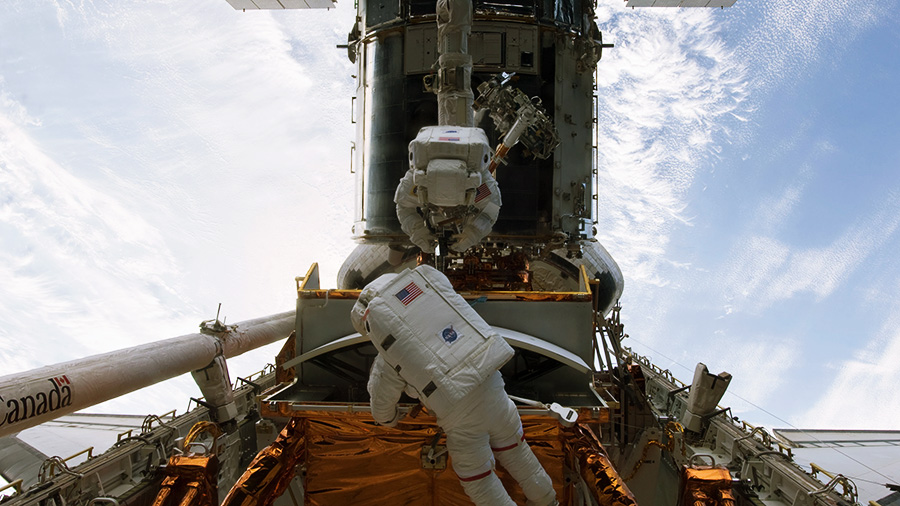 NASA Television has begun coverage of today's spacewalk, as Expedition 55 Flight Engineers Drew Feustel and Ricky Arnold of NASA prepare to work outside the International Space Station for approximately 6.5 hours. Today's spacewalk was originally scheduled to begin at 8:10 a.m. However, suit leak checks took longer than anticipated and has put them approximately 60-90 minutes behind the original timeline.
The objective of today's spacewalk will be to will install wireless communications antennas on the Tranquility module, replace a camera system on the port truss and remove suspect hoses from a cooling system.
The wireless communications equipment will enhance payload data processing for the ECOsystem Spaceborne Thermal Radiometer Experiment on Space Station (ECOSTRESS) experiment being flown to the station on a future SpaceX Dragon cargo spacecraft. The experiment will measure the temperature of plants on Earth to better understand how much water they need and how they respond to stress.
Follow along on NASA Television and the agency's website.
Keep up with station and crew activities via Twitter @space_station. For more information about the International Space Station, visit www.nasa.gov/station.