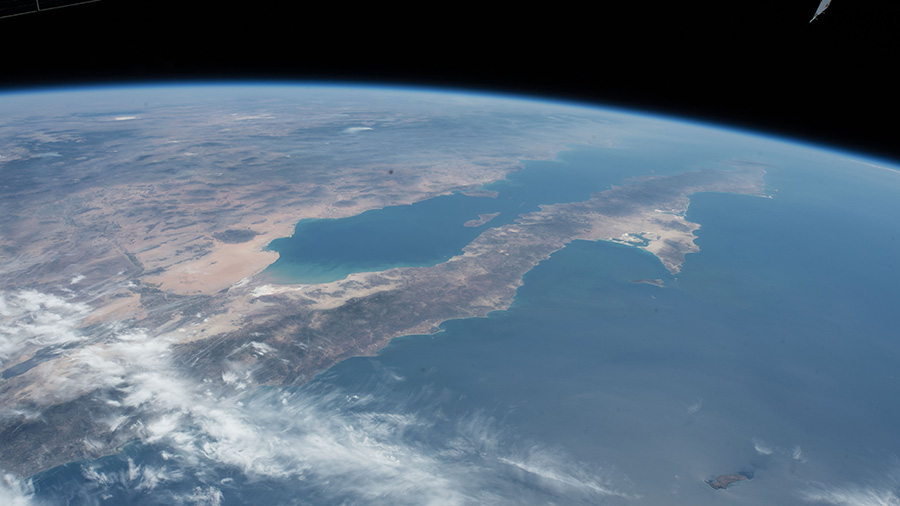 A docked Russian cargo craft automatically fired its engines this morning boosting the International Space Station's altitude a little higher. During the rest of the day, the Expedition 55 crew supported life science and swapped out station hardware.
Russia's Progress 69 resupply ship docked to the Zvezda service module fired its thrusters boosting the station's orbit today. The two-minute, six-second burn establishes the correct orbit when three crew members undock and land in June and a two-orbit rendezvous capability for the Progress 70P resupply craft when it launches in July.
NASA crewmates Scott Tingle, Ricky Arnold and Drew Feustel became lab assistants today as they collected and stowed their own blood, urine and saliva samples in a science freezer. Two long-running human research experiments, Biochemical Profile and Repository, are basing their results on the analysis of these samples helping scientists understand how microgravity impacts the human body.
Tingle later tested the Miniature Exercise Device-2 for providing a range of motion and resistance exercise while taking up less space aboard the station. Feustel installed new firewall gear in the Harmony module before replacing manifold bottles in the Combustion Integrated Rack. Arnold worked with commercial science hardware then processed samples for a protein crystal growth student experiment.
Mice are being observed on the orbital lab today to understand the physiological signals that lead to muscle and bone loss in space. Norishige Kanai from the Japan Aerospace Exploration Agency collected blood samples from the mice to be processed, analyzed and stowed in a science freezer. Scientists are studying the effectiveness of a drug therapy to prevent those stresses and signals that cause weakened bones and muscles.