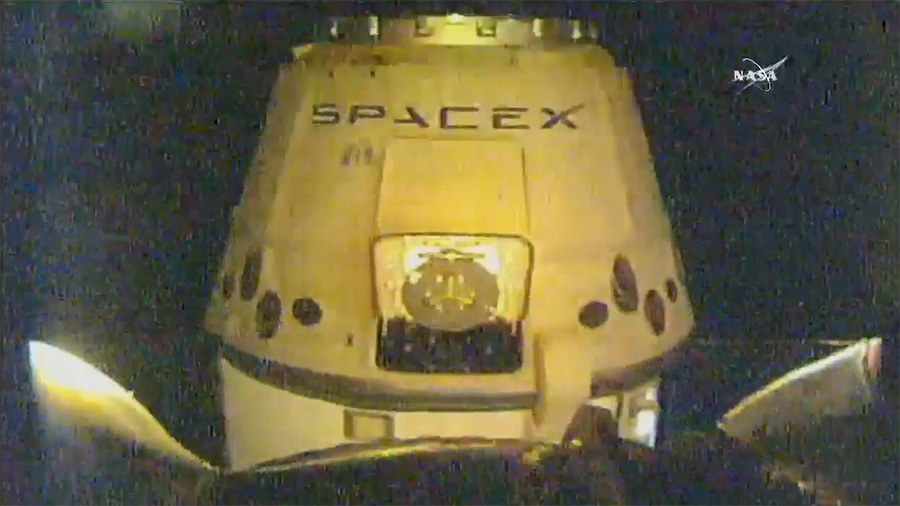 Robotic flight controllers released the SpaceX Dragon cargo spacecraft from the International Space Station's robotic arm at 9:23 a.m. EDT, and Expedition 55 Flight Engineer Scott Tingle of NASA is monitoring its departure.
Dragon's thrusters will be fired to move the spacecraft a safe distance from the station before SpaceX flight controllers in Hawthorne, California, command its deorbit burn about 2:06 p.m. The capsule will splashdown about 3 p.m. in the Pacific Ocean, where recovery forces will retrieve the capsule and its more than 4,000 pounds of cargo, including a variety of technological and biological studies.
The deorbit burn and splashdown will not be broadcast on NASA TV.
NASA and the Center for the Advancement of Science in Space (CASIS), the non-profit organization that manages research aboard the U.S. National Laboratory portion of the space station, will receive time-sensitive samples and begin working with researchers to process and distribute them within 48 hours of splashdown.
Dragon is the only space station resupply spacecraft currently capable of returning cargo to Earth, and this was the second trip to the orbiting laboratory for this spacecraft, which completed its first mission nearly two years ago. SpaceX launched its 14th NASA-contracted commercial resupply mission to the station April 2 from Space Launch Complex 40 from Cape Canaveral Air Force Station in Florida on a Falcon 9 rocket that also previously launched its 12th NASA-contracted commercial resupply mission to the station.
Keep up to date with the latest news from the crew living in space by following https://blogs.nasa.gov/spacestation/, @space_station and @ISS_Research on Twitter, and the ISS Facebook and ISS Instagram accounts.