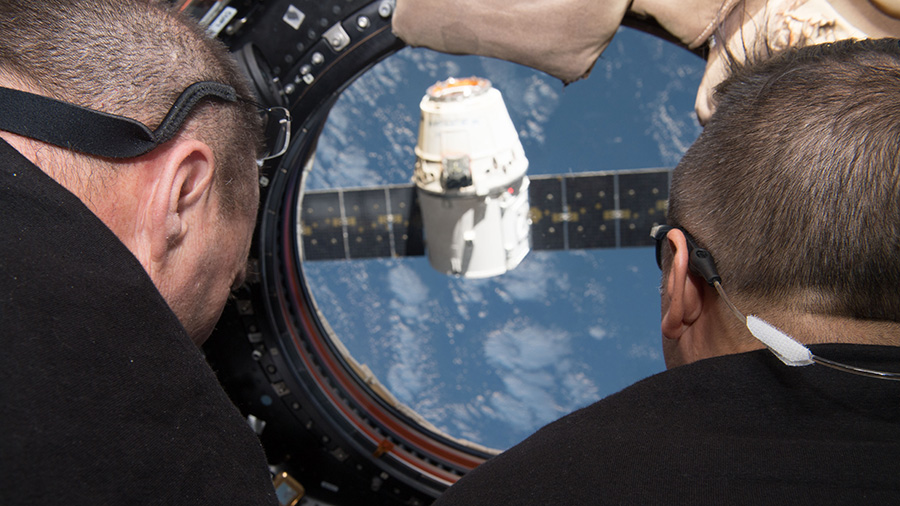 ---
Crew:  Captain Scott "Maker" Tingle, USN
ISS Location:  Low Earth Orbit
Earth Date: 7 January 2018
Earth Time (GMT):  17:29
---
Week three. The time is flying by. The SpaceX Dragon cargo craft is 80% loaded. This has been a big effort for the crew as well as our specialists on the ground. Tracking a large matrix of storage locations, special requirements and loading locations is a nightmare, but our team on the ground made it look easy. Our crew is becoming more versatile and now flexes between operations and science tasking with what is seemingly just a flick of a switch. I had the opportunity to set up our Microgravity Science Glovebox for the Trans-Alloy experiment. Unfortunately, the team had to abort the science run due to high temperatures in the glovebox. Tomorrow morning, we will remove the science hardware, remove the cooling plugs, and set it all back up again. Reworks like this don't bother me, and I am happy to do what is needed to reach success. We are on, and sometimes beyond, the frontline of science where lines between science, engineering and operations become very blurry and complex. We have to be flexible!  The International Space Station (ISS) has now entered its 20th year of operations. What an engineering marvel. As with any aging program, we have accumulated an expanse of experience operating in space. As an engineering community, we are much smarter about operating in space than we were 30 years ago when we designed ISS. I will be very encouraged to see our community apply lessons learned as we create new systems to require less training, less maintenance and less logistics.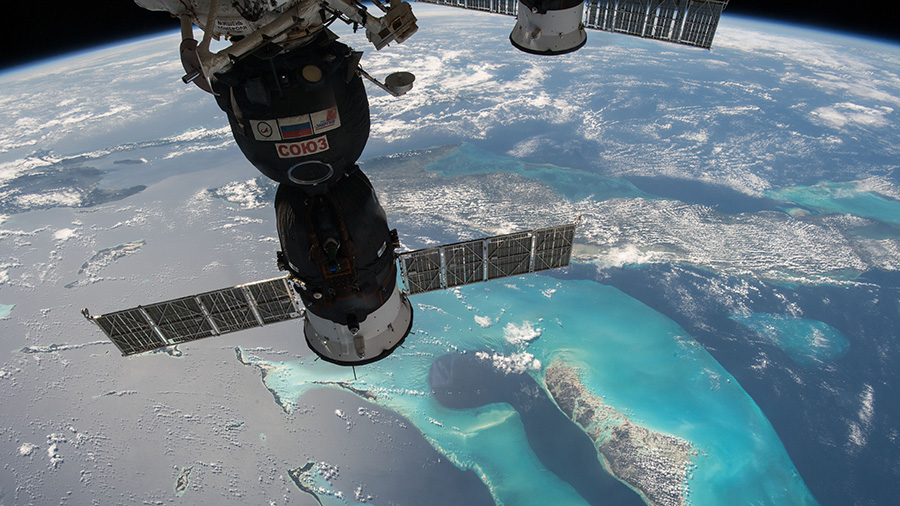 I've managed to take a few moments over the last week to take some pictures of Earth. Sunrises are the most beautiful part of the day. Out of total darkness, a thin blue ring begins to form that highlights the Earth's circumference. At this moment, you can really see how thin our atmosphere is. Within a few minutes, the sun rises on station and highlights the docked vehicles while Earth just below is still in night's shadow. A few minutes later, ISS is over brightly-lighted ground and water, providing a fresh view of the features below. The promise of a new day is real!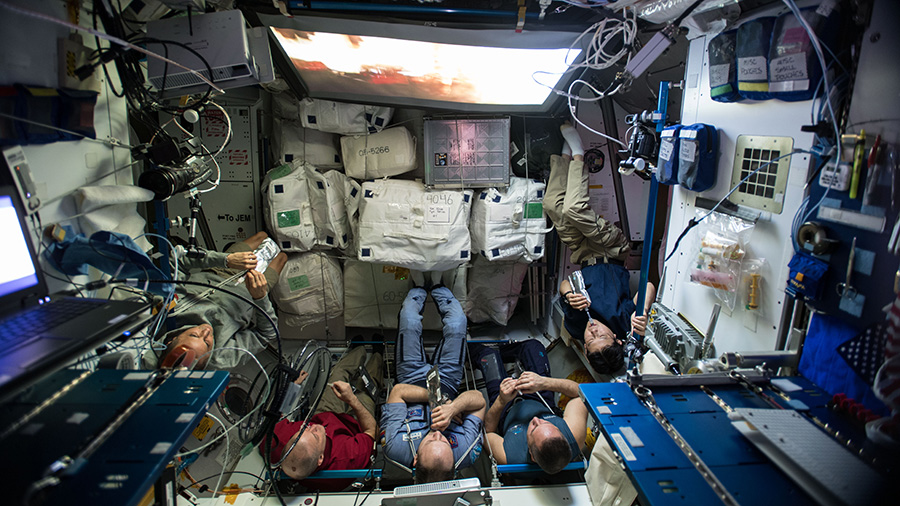 The crew managed to have a movie night last night, which provided some good fun and camaraderie. This was a welcome break from the busy routine we endure. Unfortunately, today, I woke to hear that astronaut and moonwalker John Young had passed away. And I also learned that a good friend from the Navy had passed away after a challenging battle with cancer. When he learned he had cancer two years ago, he decided to ignite the afterburners and live every day like there was no tomorrow…he was just as successful in his final days as he was in his previous 50 years. To two remarkable American heroes, thank you for all you have sacrificed and thank you for a lifetime of inspiration. Fair winds and following seas.