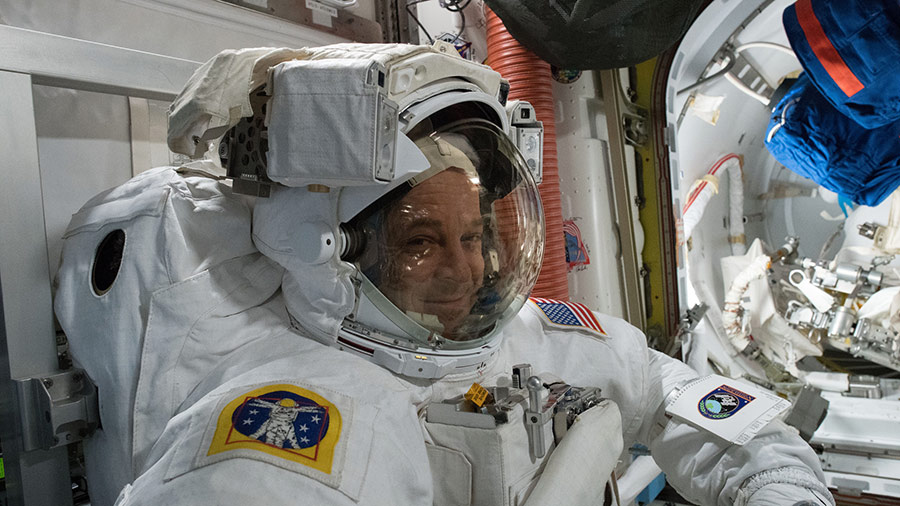 NASA Television has begun coverage of today's spacewalk, as Expedition 55 Flight Engineers Drew Feustel and Ricky Arnold of NASA work outside the International Space Station for approximately 6.5 hours. The spacewalk is scheduled to begin at 8:10 a.m. EDT.
The objective of today's spacewalk will be to move a component called a Pump Flow Control Subassembly (PFCS) from a spare parts platform on the station's truss "backbone" to the Special Purpose Dexterous Manipulator (Dextre) robotic arm. The PFCS drives and controls the flow of ammonia through the exterior portions of the station's cooling system. Robotics controllers on Earth will use Canadarm2 and Dextre to perform final installation on the port-side truss for checkout.
Follow along on NASA Television and the agency's website. Keep up with station and crew activities via Twitter @space_station.