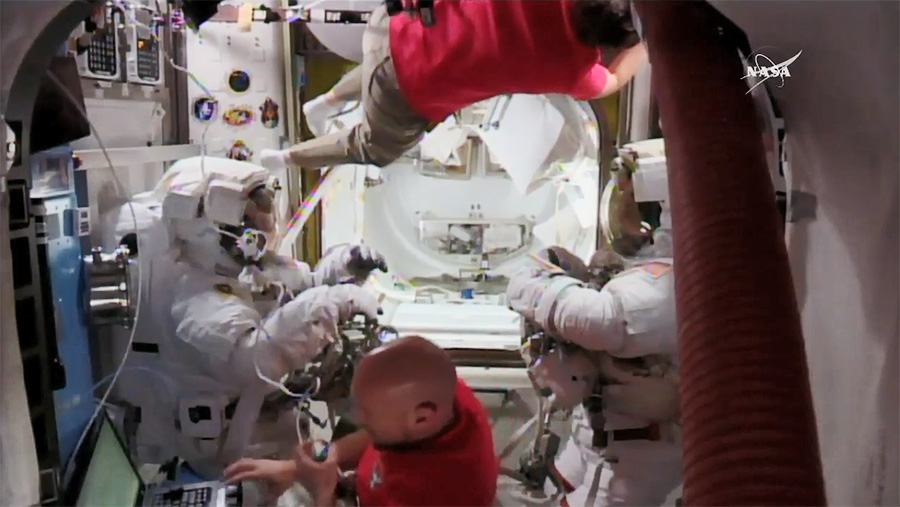 Expedition 56 Commander Drew Feustel and Flight Engineer Ricky Arnold of NASA switched their spacesuits to battery power at 8:06 a.m. EDT, signifying the official start of today's planned six-and-a-half-hour spacewalk outside the International Space Station.
Watch the spacewalk live on NASA Television and the agency's website.
Arnold, embarking on his fifth spacewalk, is extravehicular crew member 1 (EV1). His spacesuit has red stripes, and views from a camera on Arnold's helmet are designated with the number 17.
Feustel is designated extravehicular crew member 2 (EV2) for this spacewalk, the ninth of his career. Feustel's spacesuit has no stripes, and views from his helmet camera are labeled with the number 18.
For updates about the crew's activities on the unique orbiting laboratory, visit: https://blogs.nasa.gov/spacestation/. Get breaking news, images and features from the station on Instagram at: @iss and on Twitter @Space_Station and @ISS_Research.