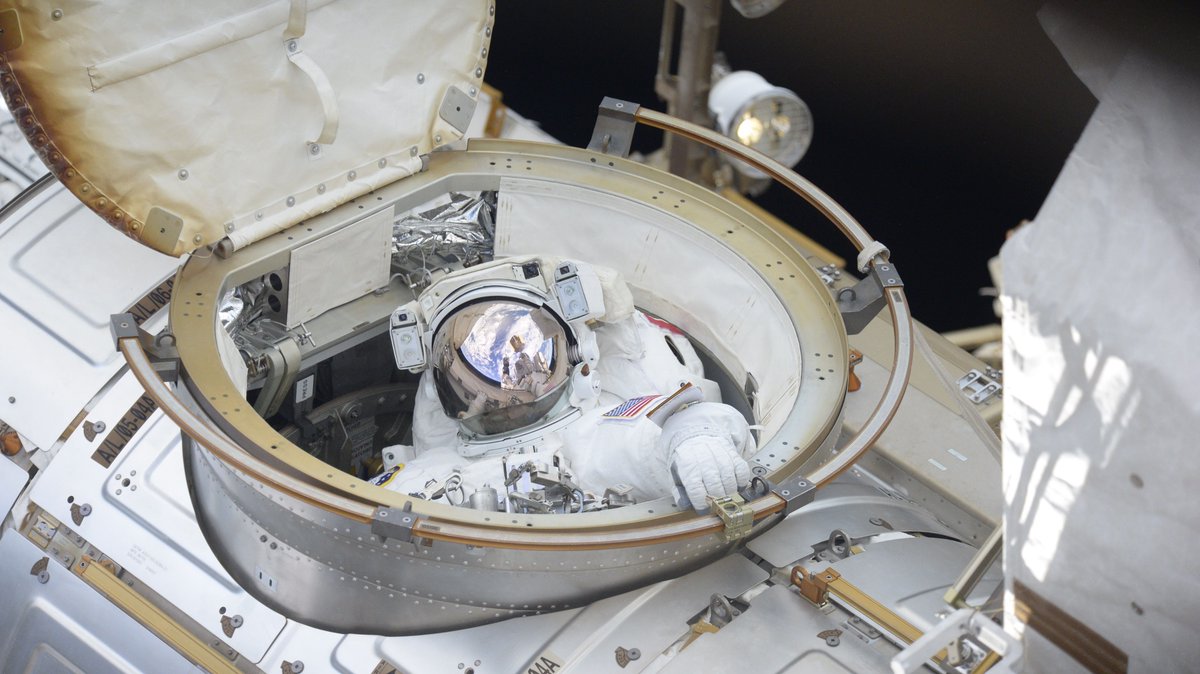 Expedition 56 Commander Drew Feustel and Flight Engineer Ricky Arnold of NASA completed the sixth spacewalk at the International Space Station this year at 2:55 p.m. EDT, lasting 6 hours, 49 minutes. The two astronauts installed new high-definition cameras that will provide enhanced views during the final phase of approach and docking of the SpaceX Crew Dragon and Boeing Starliner commercial crew spacecraft that will soon begin launching from American soil.
They also swapped a camera assembly on the starboard truss of the station, closed an aperture door on an external environmental imaging experiment outside the Japanese Kibo module, and completed two additional tasks to relocate a grapple bar to aid future spacewalkers and secured some gear associated with a spare cooling unit housed on the station's truss.
This was the 211th spacewalk in support of assembly and maintenance of the unique orbiting laboratory where humans have been living and working continuously for nearly 18 years. Spacewalkers have now spent a total of 54 days, 23 hours and 29 minutes working outside the station.
During the ninth spacewalk of Feustel's career, he moved into third place for total cumulative time spent spacewalking with a total of 61 hours and 48 minutes. It was Arnold's fifth spacewalk with a total time of 32 hours and 4 minutes.
For updates about the crew's activities on the unique orbiting laboratory, visit: https://blogs.nasa.gov/spacestation/. Get breaking news, images and features from the station on Instagram at: @iss and on Twitter @Space_Station and @ISS_Research.