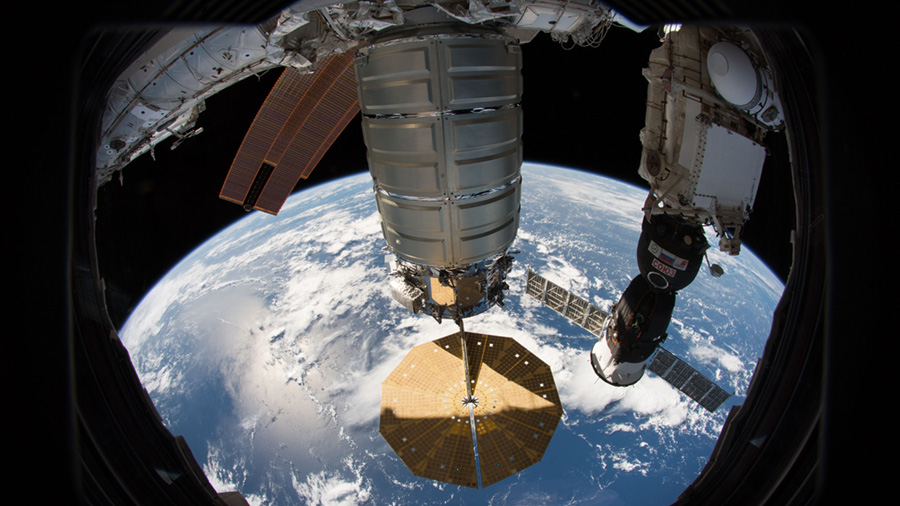 Quite a wide variety of science activities took place today aboard the International Space Station exploring time perception, exercise and eyesight. The Expedition 56 crew members also worked on station plumbing, stowed satellite deployer gear and checked out communications gear.
Two-time station resident Alexander Gerst started his morning helping doctors understand how living in space alters time perception and impacts crew performance. Later he strapped himself into an exercise bike and attached electrodes to his chest to monitor his pulmonary function during the workout session.
NASA astronauts Ricky Arnold, Drew Feustel and Serena Auñón-Chancellor teamed up for eye exams with an ultrasound device to study microgravity's effects on eyesight. The scans were downlinked real-time to scientists on Earth observing the retina and optic nerve while monitoring the health of the astronaut's eyes.
Auñón-Chancellor started her day changing out a filter and valve in the station's bathroom located in the Tranquility module. She then checked out Wi-Fi gear connected to antennas installed during a March 29 spacewalk after assisting Feustel in the Japanese Kibo lab module. The duo stowed gear after Wednesday's successful deployment of a satellite to demonstrate space junk clean up.
Arnold was set to install radio frequency tags today to improve tool tracking but that task was postponed till after the Cygnus cargo ship departs July 15. He then moved on to emergency communication tests with control centers around the world before light maintenance work on a 3D manufacturing device.