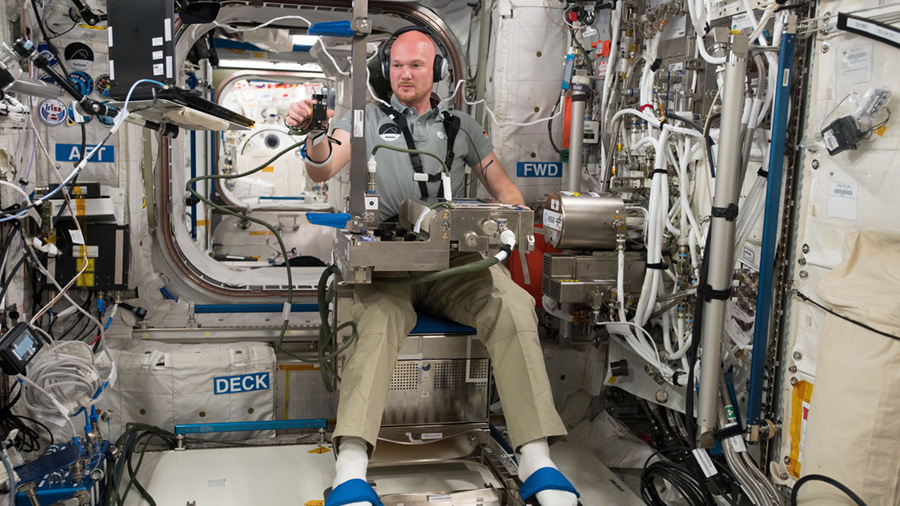 The Expedition 56 crew members researched microbes and plants today and conducted more eye exams to benefit future space residents as well as people on Earth. The Cygnus space freighter continues to be packed for its release in July as robotics controllers get ready to inspect the vehicle.
NASA astronaut Serena Auñón-Chancellor stowed genetically modified microbes in a science freezer that will be analyzed for their ability to compete with petrochemical production processes on Earth. Flight Engineer Ricky Arnold, also from NASA, thinned plants for the Plant Habitat-1 experiment that is comparing plants grown in microgravity to those grown on Earth.
Arnold and Auñón-Chancellor later joined Commander Drew Feustel for more eye checks. The trio used optical coherence tomography to capture 2D and 3D imagery of the eye to help doctors understand how living in space affects eyesight.
European Space Agency astronaut Alexander Gerst was packing Cygnus with trash and old gear today ahead of its July 15 release.